Car Title Loans in Pearl, Mississippi

GET FAST CASH NOW
If you live in the Pearl, Mississippi area and are in need of some fast cash, you're in luck! Pearl residents can get a vehicle loan from Loan Center, who will work with you to ensure you obtain the funds you require as soon as possible.
In case you're not educated on vehicle title loans, these are loans that rely on your car's title as security. And, because there is collateral as protection, you don't need good credit or even any credit in order to qualify.
So, no matter what your credit history looks like, a Pearl title loan can be an ideal way for you to get money quickly!
How to Qualify for an Auto Title Loan
You'll be happy to know that qualifying for a title loan is actually not as hard as you might think! The eligibility requirements are actually pretty simple.
We ask that you be an adult, which means at least 18 years of age. We also mandate that you own your vehicle fully and have no liens on the title. If there have been liens in the past, we may ask you to show verification that the liens have been satisfied. You will also need a verifiable source of income, such as a full-time or part-time job so that you can pay back the loan.
Typically, if you can meet these qualifiers, you can get a title loan! As long as there is equity or worth left in your car—and there is in most vehicles—chances are that we can work with you!
What's more is that you can often borrow as much as you need, providing the amount that you wish to borrow is less than the equity stored in your car. There are no difficult qualifications or long, confusing application processes. Just meet some simple criteria, and the loan is yours- just like that.
Lenders Who Care
A positive of working through us is that we can help borrowers from all walks of life. In fact, we often approve of people who have poor credit or lower than average incomes. And, once we decide to work with you, we'll keep working with you.
We offer flexible repayment terms, and we're easy to deal with if you need to make any changes to your payment arrangement. Just keep us in the loop! Also, unlike many other lenders, we do not charge a fee or punish you in any way for paying your loan off ahead of time. In truth, we think it's a good way for you to save money, and we even encourage it because we truly are on your side!
Keep Your Car
There are many misunderstandings about title loans. One of the most widespread is that title loans require borrowers to give your vehicle over to the lender. However, this is not accurate! The truth is that you use your title as collateral, but you still get to continue using your car as you pay the loan.
Your car never has to leave your sight at any time, which should help you to relax! If worrying about what you would do without a vehicle kept you back from getting a title loan, now you know that this is not a real concern.
In fact, there are many pieces of inaccurate information floating around about title loans! So, before you believe something that gives you pause or makes you worry, ask us or research them yourself. You'll find that these loans are a lot easier to manage and more straightforward than most people give them credit for.
Using Your Loan
There are so many ways that you can use a personal loan from LoanCenter. Perhaps, for example, you want to pay off that credit card debt that's been hanging over your head forever. Or, maybe you just want to consolidate it to make payments easier. You could really pay any major bill or debt or at least pay it down with a title loan.
Using your loan responsibly in this manner will set you up for future financial success, which is just one of the many ways in which a title loan can ultimately have a major positive impact on your life. While borrowing sometimes gets a bad rep, if you do it the right way, it can actually be an investment in your future.
How are you allowed to use the money?
You may use your loan amount on anything you see fit, no questions asked.
Are you a good candidate for an auto loan?
Don't fret! Excellent credit isn't required to get an auto title loan, but you will require a car title in your name and a regular source of funding.
What do I do from here?
Apply for a loan with LoanCenter immediately! The faster you do, the faster you could have cash in your bank.
Get in Touch with Us Today!
Store Locator > Mississippi > Pearl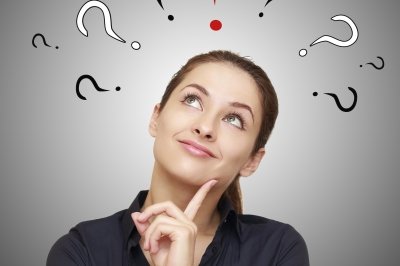 If you have questions, we have answers. Head over to our Frequently Asked Questions.
---
Find a Location by City