Car Title Loans in Hattiesburg, Mississippi

GET FAST CASH NOW
If you live in the Hattiesburg area and are in need of financing, then you should educate yourself about title loans, which are available from LoanCenter.
In case you're not educated on this type of loan, a title loan is a type of personal loan. However, unlike other personal loans, these loans are protected by a very specific sort of collateral—your automobile title. Thus, you will need an auto title in your name with no liens against it in order to qualify.
If you can satisfy these easy eligibility requirements, then you are an ideal candidate for a title loan, which can bring many advantages to your life in Hattiesburg.
What Else Do You Need to Qualify?
How do vehicle title loans in Mississippi work? You might not be eligible for credit cards, or maybe you've already maxed out the ones that you own. And, furthermore, bank loans and other more traditional sorts of borrowing often have extremely difficult credit qualifiers, leaving you feeling like you have nowhere to turn.
Before you give up, however, realize that you do have another option. You can choose to apply for a title loan with LoanCenter. In case you're not familiar with the option, title loans are loans that are given to borrowers who own vehicles and who are in agreement to use their vehicle title as collateral on the loan.
And, since there is collateral at play, it's not necessary to have great credit in order to qualify for a title loan. As long as there's equity in your car and you don't have any liens over it, a title loan is usually yours for the taking.
A Fast Way to Get Funds
While car title loans bring a great many benefits to Hattiesburg customers, perhaps one of the best is just how quickly they can get their loan money once approved, especially when compared to other financing choices, like banks and more standard lenders.
When you borrow via these more common routes, you can expect a lengthy application process that includes highly specific information, much of which may be difficult to find. As a result, simply completing your loan application can take several days if not more. Then, you have to wait many business days or more to find out if you've even been accepted for the loan. And, since most other lending methods have strict credit and background requirements, there's a fair chance you won't be, which means you could spend all that time just to get nothing.
Even if you are accepted for another type of loan, you can expect to wait several business days or longer to get your money and then more time for the funds to clear and actually be available for spending. Nothing about this process, if you can even get approved, spells rapidity or efficiency.
If you're not in a situation where you can wait and wait for a loan you might get, a title loan from LoanCenter is clearly the greatest option. We work hard to quickly process your application. And, if you do get approved for the loan, we'll make certain you get your money as soon as possible. In fact, in most scenarios our clients get their loan funds delivered and ready for use on the very same day that they .
What's even better is that you can utilize these loan funds however you want. Unlike other types of lenders, we'll never ask you why you need the funds or what you plan to do with it. As long as you can qualify for the funds you want, which isn't difficult to do in most situations you can get your loan from us and you can get it quickly.
Bad Credit is No Problem
You may be concerned about your credit score, especially if it has caused you to be denied for other types of loans in the past. Take comfort in the fact that title loans are not like other types of loans.
While other loan varieties may require near perfect credit for you to even be considered for approval, we are glad to work with borrowers with all types of situations and with all types of credit scores. And, while fair credit can definitely help you to get the best possible loan rates, it's not a necessity. Also, our rates are so fair and reasonable that, even with imperfect credit, we can still assist you.
Don't be scared to apply with us, no matter what your credit history. In fact, borrowing with us could even potentially boost your credit since making your payments might cause your credit score to improve, thus making you eligible for more and more varied lines and types of credit in the future.
What sum can I obtain through a car loan?
The prime factor is the worth of your vehicle.
What can the loan money be spent on?
The funds can be used for a costly purchase or really anything you desire, though it's always smart to use them responsibly.
How do I get the process started?
Apply for a loan with us today! The more quickly you do, the more quickly you could have money in your wallet. As you can tell, a title loan is a great option. To try it out for yourself, contact LoanCenter and start the application process. It might just be one of the best and smartest things you've ever done for yourself!
Contact Loan Center Today
Store Locator > Mississippi > Hattiesburg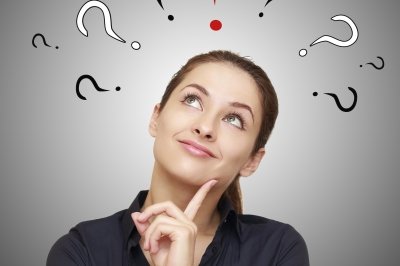 If you have questions, we have answers. Head over to our Frequently Asked Questions.
---
Find a Location by City