Car Title Loans in Southaven, Mississippi

GET FAST CASH NOW
If you reside in the Southaven, Mississippi area and are in need of some fast cash, you're in luck! Southaven residents can get an auto loan from LoanCenter, and we will work with you to ensure you obtain the money you want as quickly as possible.
In case you're not familiar with vehicle loans, these are loans that rely on your automobile's title as security. And, because there is collateral at stake, you don't require good credit or even any credit in order to qualify.
So, no matter what your credit history is like, a Southaven title loan can be an ideal choice for you to get funds fast!
Easy Qualification Process
Do you think you would like a title loan? If so, don't worry over your credit score or how much money you bring in . Unlike many other sorts of lenders, we're willing to assist a wide range of borrowers from all different walks of life. As long as you have an automobile that you own fully, a regular source of income, and will use your title as collateral, you can almost always qualify for one of our loans!
And, after you do, how you allocate the money is up to you. People regularly use money from us to pay past due bills, to make it through a difficult period when their pay was less than expected, or to finance a big purchase. We never pry into how you allocate the money or why you want it in the first place. Our goal is just to get as many people approved as we possibly can so that they can have the things they want and need in their lives.
Quick and Easy Financing
Having all your paperwork together will make the application process much faster, which means you'll also get your loan faster. Items to gather together include a government-issued form of identification, proof of income, your title, and, if you've ever had a lien on the vehicle, proof that the lien has been cleared and that you own the car outright.
Just how rapidly can you get the loan when you have all your ducks in a row? Well, LoanCenter can often get your application processed and approved in as little as thirty minutes. Actually, many people apply for a title loan and then get their funds on the very same day.
Unlike with other loans, where approval can take months and then getting your money takes even more time, title loans are typically rapidly approved, and the funds are delivered to you in equal rapid fashion. From there, there are no limits on how you can spend it or when.
Does Your Credit Affect Your Loan Eligibility?
Your credit is not a very important factor in deciding whether or not you can borrow with us. Instead, we focus mainly on the fact that you have a reliable, regular source of money that will enable you to pay back the loan and on the worth in your automobile. Usually, the more your car is worth, the more you can borrow.
If you possess a newer car, this works out well for you since you'll be able to borrow a large amount in most cases. In fact, as long as what you're borrowing is less than the value of the car, you should be covered.
Of course, it's not just new cars that qualify for a title loan. Even older vehicles still have value in them, so you can still get a loan of some amount with an older automobile. Also, it's often smarter to borrow less to keep your interest reasonable and to make your loan easier to pay off.
Remember as well that, no matter how much loan money you are offered, you can choose how much you borrow. You're never forced into taking the full loan amount offered to you, which makes it easier to receive what you need but also to borrow responsibly.
What sum can I take out with a vehicle title loan?
Your regular pay amount, general credit standing, and car worth are all considered.
What do you require to qualify for a vehicle title loan?
Qualifying for a title loan is super doable providing you own your own and have a job or other income source.
What's the first step in receiving a vehicle title loan?
To learn more, you can contact LoanCenter or fill out our contact form to have a friendly loan expert get in touch.
Get in Touch with Us Today!
Store Locator > Mississippi > Southaven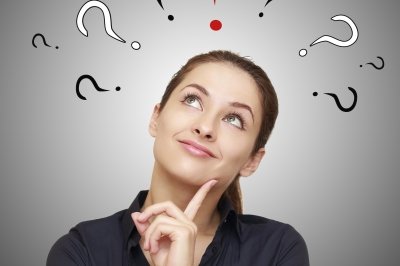 If you have questions, we have answers. Head over to our Frequently Asked Questions.
---
Find a Location by City