Car Title Loans in Biloxi, Mississippi

GET FAST CASH NOW
Biloxi, is a wonderful place to live. Unfortunately, life sometimes gets out of control. If you are struggling with your living costs or with buying things you want or need, you're not on your own. Many Biloxi inhabitants have this problem.
The good news, however, is that you do have a convenient way to get the financing you require, at least if you have a car. That way is to take out a title loan through LoanCenter. These are loans that are awarded based on your ability to utilize your vehicle title as collateral on the loan.
If you're willing and able to do that, then you can obtain a title loan from us and get the money you need right away! Plus, you'll obtain a lot of other great advantages along the way.
Pre-Qualify with Ease
How do vehicle loans work? If a title loan seems like it could be a nice option for you, then we urge you to fill out our effortless pre-qualification form online. This non-complicated form will simply ask for some very basic information from you about you and your automobile. After you submit the form, you'll know instantly whether you pre-qualify for a loan.
Our basic online application is an easy way to avoid wasting your time and to get an idea of approximately how much you could borrow through one of our title loans. Of course, if you have questions or concerns after completing the form, our loan experts are always available to help you. Furthermore, if you do decide to move forward with a title loan (and you definitely should!), one of our knowledgeable loan advisors will talk you through the whole process from beginning to finish.
A Fast Way to Get Funds
Many people who opt for title loans are in need of money as soon as possible. They might need this money to pay a delinquent bill or just to make ends meet until their next pay date. Whatever your reasons, if you need your money quickly, a title loan is definitely the best option.
We make our application process as easy and straightforward as possible so that it doesn't take you a lot of time. In fact, you can actually apply online in just a few minutes and get instant pre-approval. When compared to the in-depth application process required by banks and most other lenders, ours is a whole lot, faster, easier, and less stressful.
What's more is that, once you are approved for a loan, we do our best to get you your cash right away. In fact, many of our borrowers get their money on the very same day that they are approved for it! When compared to the days or even weeks it can take you to get money from a bank or other lender—and that's if you even get approved—a title loan is easily the most expedient option around.
Does Your Credit Affect Your Loan Eligibility?
You may be upset about your credit history, especially if it has caused you to be rejected for other types of borrowing in the past. Rest assured, however, that title loans are not like other types of loans.
While other loan options may require excellent credit for you to even be considered for approval, we are happy to work with borrowers with all types of situations and with all types of credit rates. And, while fair credit can definitely help you to get the best possible terms for your loan, it's not a must. Also, our rates are so fair and reasonable that, even with poor credit, we can still offer you a great loan.
Don't be afraid to apply with us, no matter what your credit history. In fact, borrowing with us could even potentially boost your credit since making your payments might cause your credit score to rise, thus making you eligible for more and more widespread lines and types of credit in the future.
How soon will I acquire my loan amount?
Often, you can receive your loan money within an hour of completing an application.
What can you do with the funds?
Your loan total is yours to use as you want. Spend it on bills or on a large purchase. It's up to you!
Are vehicle title loans difficult to obtain?
You can easily receive a car title loan if you simply possess a vehicle in your name that you own completely and have proof of regular income that proves you can pay back the car loan.
Contact Loan Center Today
As you can surmise, a title loan is a wonderful route to take. To try it out for yourself, contact Loan Center and begin the application process. It might just be one of the best and smartest things you've ever done for yourself!
Store Locator > Mississippi > Biloxi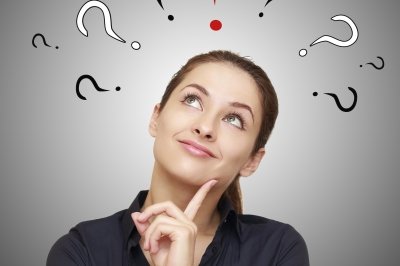 If you have questions, we have answers. Head over to our Frequently Asked Questions.
---
Find a Location by City