Car Title Loans in Smyrna, Tennessee

GET FAST CASH NOW
Most residents have been in a situation in which they desperately needed money, but were unsure as to how to obtain it. If you're currently in that situation, know that you're not alone, and that you likely have more options than you think.
One of the best of those options, however, is taking out a car title loan. If you own a car, then there's a very high chance that you can obtain one of these loans through the professionals here at LoanCenter. We take pride in assisting all kinds of people in all kinds of situations. As long as you're willing to use your vehicle title as loan collateral, then we'll do all we can to help you and to ensure you get to enjoy the many advantages of title loans.
Avoid Selling Your Belongings
All too commonly, we hear about individuals selling objects they possess when they get into a jam. They might sacrifice jewelry, heirlooms, or other things precious to them just to try and get some income when they're in dire need. This is particularly sad since these people have such an easy and more profitable choice in front of them: getting a title loan.
If you have a car, there's no reason to sell or pawn something you value. Just use your car title as security, keep driving your vehicle, and get the financing you want, and then pay it back over time. What could be better?
Easy Qualification
With title loans from LoanCenter being such a great investment, you might think that they would be very hard to obtain or to qualify for. Thankfully, this is not the case at all. Typically, all you need to be eligible for a title loan is:
Your own automobile with your name on the title
A verifiable source of regular income
A government-issued ID
Equity in your vehicle
What's more is that you can often borrow as much as you require, as long as the amount that you want to borrow is less than the worth stored in your automobile. There are no difficult qualifications or long, complex application processes. Just meet some basic criteria, and the loan is yours—just like that.
Quick and Easy Financing
Many people who choose title loans are in need of money very quickly. They might need this money to pay an overdue bill or just to survive until their next paycheck. Whatever your reasons, if you need your money right away, a title loan is definitely the best option.
We make our application process as simple and straightforward as possible so that it doesn't take you a lot of time. In fact, you can actually apply online in just a few minutes and get instant pre-approval. When compared to the in-depth application process required by banks and most other lenders, ours is a whole lot faster, easier, and less stressful.
What's more is that, once you are approved for a loan, we do our best to get you your cash right away. In fact, many of our borrowers get their money on the very same day that they take out the loan! When compared to the days or even weeks it can take you to get money from a bank or other lender—and that's if you even get approval—a title loan is easily the fastest option around.
Improve Your Life
There are so many ways that you can use a title loan from LoanCenter. Perhaps, for example, you want to pay off that credit card debt that's been bothering you for so long. Or, maybe you just would like to consolidate it to make payments easier. You could actually pay any serious bill or debt or at least pay it down with a title loan.
Using your loan responsibly in this regard will set you up for future financial success, which is just one of the many ways in which a title loan can ultimately have a major positive impact on your life. While borrowing sometimes gets a bad rep, if you do it the smart way, it can actually be an investment in your life and in your future.
What sum can I obtain with a vehicle title loan?
The amount will fluctuate and is based on various different factors.
How are you allowed to spend the loan?
We never pry about what you intend to do with the loan amount.
What's the first step in receiving a vehicle loan?
You can start by filling out our convenient online form, giving us a call, or coming in to your closest location
Contact Loan Center Today
A title loan can be a great option. It can really help you out of a bad situation and offer you many advantages over other types of borrowing. So, what are you waiting for? Get in touch with us today to learn more and, when you're ready, take the beginning steps toward getting your title loan funds!
Store Locator > Tennessee > Smyrna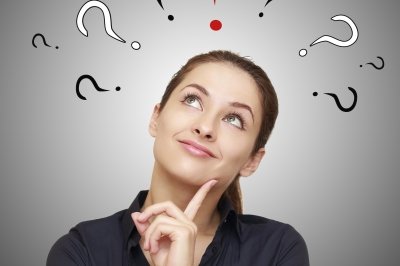 If you have questions, we have answers. Head over to our Frequently Asked Questions.
---
Find a Location by City