Car Title Loans in Bartlett, Tennessee

GET FAST CASH NOW
Many people in the Bartlett vicinity find themselves in fast need of financing with no real way to get it. Whether you have a big bill due or you'd like to own something you can't afford, a title loan from LoanCenter could be the option that you've been hoping for.
In case you're not familiar with them, title loans are loans that are provided to borrowers who have vehicle titles in their names. They must also:
Be legally able to use the title as collateral
Have a verifiable source of regular income
Be at least 18 years old
Have a government-issued ID
If you can meet these very simple stipulations, then there's a good chance that you can get one of our title loans and all of the perks that exist along with it.
Don't Sell Your Belongings
All too frequently, we hear about individuals selling objects they own when they get into a jam. They might sacrifice jewelry, heirlooms, or other items meaningful to them just to try and get some money when they're in desperate need.
This is especially unfortunate since these individuals have such an easy and more viable choice available to them: getting a title loan. If you have a car, there's no need to sell or pawn something you care about. Just use your vehicle title as collateral, keep using your car, and get the financing you require, and then pay it back over time. What could be simpler?
Work with Lenders Who Care
A positive of financing through us is that we can help borrowers from all walks of life. In fact, we frequently approve people who have poor credit or lower than average incomes. And, once we choose to work with you, we'll continue working with you.
We offer flexible repayment plans, and we're easy to deal with if you need to make any changes to your payment agreement. Just let us know! Also, unlike many other lenders, we do not charge a fee or penalize you in any way for paying your loan off early. Actually, we think it's a great way for you to save money, and we even encourage it because we truly are on your side!
Better than Selling Your Vehicle
Sometimes, people who get into a "financial pickle" will think about selling their vehicles as a way to obtain some cash. But, is that truly the path you want to go down?
You could be left without a car or with only one family vehicle that everyone is forced to share. Either situation could prove quite challenging depending on your circumstances. Plus, when you're acting from a place of panic, you're likely to sell your precious car for less than it's actually worth. Don't fall into this trap. Instead, opt for a title loan, which allows you to keep your car and still get the money you require.
Bad Credit is No Problem
Your credit is not a very important factor in determining whether or not you can borrow with us. Instead, we focus mainly on the fact that you have a reliable, regular source of income that will enable you to pay back the loan and on the value in your vehicle. Generally, the more your car is worth, the more you can borrow.
If you own a newer car, this works out well for you since you'll be able to borrow a large amount in most cases. In fact, as long as what you're borrowing is less than the value of the automobile, you should be covered.
Of course, it's not just very expensive cars that are eligible for a title loan. Even older vehicles still have value in them, so you can still get a loan of some amount with an older vehicle. Plus, it's often smarter to borrow less to keep your interest affordable and to make your loan easier to pay off.
Remember as well that, no matter how much loan money you are offered, you can control how much you borrow. You're never coerced into taking the full loan amount offered to you, which makes it easier to receive what you need but also to borrow responsibly.
How are you allowed to spend the funds?
You may use your loan funds on anything you see fit, no questions asked.
What do you have to have to qualify for a car title loan?
Don't worry! Great credit isn't required to obtain a title loan, but you will need a vehicle title in your name and a regular source of income.
What do I do now?
Apply for a loan with us today! The more quickly you do, the sooner you could have money in your wallet.
Contact Loan Center Today
Store Locator > Tennessee > Bartlett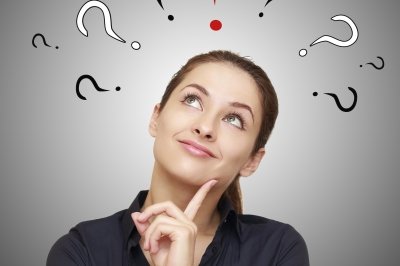 If you have questions, we have answers. Head over to our Frequently Asked Questions.
---
Find a Location by City