Car Title Loans in Franklin, Tennessee

GET FAST CASH NOW
When you desire a loan fast in the Franklin area, it's easy to feel as if you have no options and nowhere to get help. Luckily, though, you do have options if you possess a car.
When you own a vehicle with a title in your name, you always have a reliable way of getting cash to look to. All you need to do is take out a title loan. Title loans, in case you're not familiar with the concept, are loans offered through LoanCenter that are becoming more and more widely used among Franklin area borrowers and for good reason.
These loans are given to borrowers who are willing to agree to offer their vehicle titles as loan collateral, which makes these loans very easy to come by. Also, in addition to being an incredibly convenient alternative, these loans also happen to include many excellent benefits.
Easy Qualification Process
You'll be glad to discover that qualifying for a title loan is not as difficult as you might think! The eligibility requirements are actually pretty easy to meet.
We ask that you be an adult, which means at least 18 years of age. We also ask that you own your vehicle outright and have no liens on the vehicle. If there have been liens in the past, we may ask you to show proof that the liens have been cleared. You will also need a verifiable source of income, such as a full-time or part-time job, to demonstrate that you can pay back the loan.
Typically, if you can meet these simple requirements, you can get a title loan! As long as there is equity or worth left in your vehicle—and there is in most vehicles—chances are that we can work with you!
Keep Your Car
Sadly, a lot of people are very uninformed about title loans. One of the most common misunderstandings floating around, for example, is that getting a title loan means signing ownership of your auto over to the title loan lender.
Luckily for you and for borrowers everywhere, that's not how they work! Instead of signing over your actual car, you only use the vehicle title as collateral.
Once the loan has been paid in full, the car title reverts back to you. Even better yet, you get to keep and continue to drive your car throughout the course of the loan. In fact, it never has to leave your stewardship. When you hear myths like these about title loans, don't believe the hype. Trust in the agreement you sign to tell you the real truth about title loans.
Superior Speed
Once you gain approval for a title loan, it's incredibly fast and easy to get your money. In fact, many of our borrowers actually get their loan funds on the very same day that they get approved for them. We get that many of our borrowers are in a hurry, so we don't waste time when it comes to getting you your money.
Furthermore, we're proud to say that we're a much quicker option than other types of lenders. With bank lenders or other more standard lenders, for example, you can expect a lengthy,, drawn-out application process, followed by a long waiting period to determine if you're qualified. If you're not, then you've spent a lot of time for nothing. And, if you are, you can expect to wait longer for your loan funds to be credited to your account and then even longer for them to clear.
Most people who are trying to borrow money don't have that kind of time to waste. If you need financing immediately, a title loan is the way to go, even if you can obtain another type of loan.
Better Than Selling Your Car
Commonly, individuals who get into a "financial rough spot" will consider selling their vehicles as a way to obtain some money.
But, is that truly the course of action you want to choose? You could be stuck without a car or with only one family vehicle that everyone is forced to share. Either scenario could prove quite challenging depending on your circumstances. Plus, when you're acting from a place of severe need, you're likely to sell your precious vehicle for less than it's fully worth. Don't fall into this trap. Instead, choose a title loan, which allows you to keep your car and still get the cash you require.
A Quick Title Loan Summary
How long do I have to wait to get my money?
Once the paperwork is done and approved, you'll get your money right away.
Can you spend the loan money on anything?
The loan can be used fo a costly purchase or really anything you want, though it's always best to use it responsibly.
What do I do to get started?
You may complete your application online, or you're welcome to do it in person or over the phone.
Contact Loan Center Today
Store Locator > Tennessee > Franklin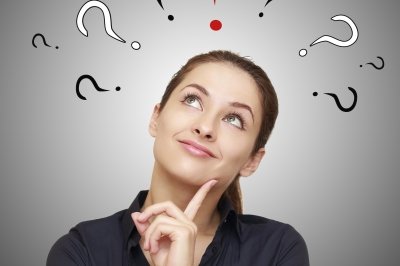 If you have questions, we have answers. Head over to our Frequently Asked Questions.
---
Find a Location by City