Car Title Loans in Murfreesboro, Tennessee

GET FAST CASH NOW
If you live in the Murfreesboro area and are in need of money, then you should learn about title loans, which are offered via LoanCenter.
In case you're not aware of the concept, a title loan is a type of personal loan. However, unlike other personal loans, these loans are backed by a very specific sort of collateral: your car title. As such, you will need a vehicle title in your name with no liens against it in order to qualify.
If you can satisfy these simple criteria, then you are an ideal candidate for a title loan, which can offer many positives to your life in Murfreesboro.
What Do You Need to Qualify?
Often, we come across borrowers who think they couldn't possibly qualify for one of our title loans. Usually, these are people who have been rejected for other types of funding or loan before. Even if that applies to you, we still encourage you to give LoanCenter a chance!
We don't have the stringent qualifications of many other lenders, mostly because our loans are based on collateral, instead of on credit alone. We can work with almost anyone who has a vehicle, has income, and is able to use their title as loan security. Meet that very basic criteria, at least to start, and you're probably a great candidate for a loan through us.
As you can now realize, the qualifications for title loans are not extreme. Almost anyone can get one. And, the more your car is worth, the more money you can qualify for. So, if you have a recent car or a car that's otherwise expensive, getting the money you require shouldn't be difficult. You can usually borrow any amount that doesn't exceed the car's full value.
However, drivers with less desirable cars can still borrow. And, sometimes, borrowing lower amounts with an older vehicle or just not taking the entire amount you're able to get can be smart. It can make the loan more manageable and easy to pay back. Ultimately, we'll let you know what you can borrow, and then you can make your own moves from there.
Lenders Who Root for You
The upside of working through LoanCenter is that we can help individuals from all walks of life. In fact, we frequently approve people who have poor credit or lower than average incomes. And, once we choose to work with you, we'll continue working with you.
We offer flexible repayment plans, and we're easy to deal with if you need to make any changes to your payment terms. Just keep us in the loop! Also, unlike many other lenders, we do not charge a fee or penalize you in any way for paying your loan off ahead of time. In truth, we think it's a wonderful way for you to save money, and we even encourage it because we truly are on your side!
No Credit Concerns
While bank loans and other more standard forms of lending require you to have a great credit score, that's not the case with title loans. We do ask to see your credit, but it's not the main determining factor in whether or not you get a loan. In fact, the main reason we look at your credit is to try and negotiate the best interest rate and loan terms to meet your specific needs and situation.
Since our loans are based on collateral, we don't require you to have amazing credit the way that other lenders do. Instead, we just look mainly at the value within your vehicle. So, the more your car is worth, the more money you can typically borrow. This fact empowers you to have a great amount of control over the loan process.
If you have multiple vehicles, for example, and you know you want to borrow a larger amount, you could provide the newest or most expensive vehicle title as collateral. On the other hand, if you just need to borrow a small amount, an older vehicle will be sufficient as well.
Of course, with that said, you are never obligated to borrow the full amount for which you are eligible. You can borrow less than you are offered in most cases, which gives you the ability to better control your loan and to make wise decisions from a financial standpoint.
How much cash does an auto loan provide?
Typically, you can borrow up to the full amount of your vehicle's worth.
How much time does it take to receive the loan amount?
Once the paperwork is filled out and approved, you'll get your money instantly
Can you use the loan amount on anything?
The loan can be used for expenses, a costly purchase, or really anything you desire, though it's always best to use it responsibly.
Contact Us Today
In all of these ways and so many others, a title loan can be an incredible choice. It can really help you out of a tough situation and offer you many advantages over other types of borrowing. So, what are you waiting for? Get in touch with us today to learn more and, when you're ready, take the beginning steps toward getting your title loan funds!
Store Locator > Tennessee > Murfreesboro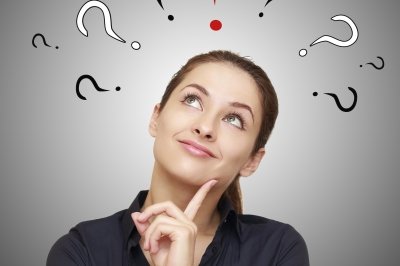 If you have questions, we have answers. Head over to our Frequently Asked Questions.
---
Find a Location by City