Car Title Loans in Nashville, Tennessee

GET FAST CASH NOW
Nashville, Tennessee is a wonderful place to call home. Unfortunately, life sometimes gets out of control even in a beautiful place like this one. If you are having difficulty with your living expenses or with buying purchases you want or need, you're not by yourself. Many Nashville inhabitants have this concern.
The good news, however, is that you do have an easy way to get the funds you want, at least if you possess a car. That option is to take out a title loan through LoanCenter. These are loans that are awarded based on your agreement to provide your vehicle title as security on the loan.
If you're willing and able to do that, then you can get a title loan from us and get the funds you need instantly! Plus, you'll get a lot of other great benefits along the way.
Don't Believe the Lies
There are many misunderstandings about title loans. One of the most common is that title loans force you to give your auto over to the lender. However, this is not accurate! The reality is that you use your title as collateral, but you still get to continue using your vehicle as you satisfy the loan. Your car never has to leave your sight at any time, which should help you to feel more secure!
If worrying about what you would do without a method of transportation kept you back from getting a title loan, now you know that this is not a viable concern. In fact, there are many pieces of inaccurate information floating around about title loans! So, before you believe something that gives you pause or makes you shy away from title loans, ask LoanCenter or research them yourself. You'll find that these loans are a lot simpler and more straightforward than most people give them credit for.
Quick and Easy Financing
If you're like other title loan borrowers, then you need to have your money as fast as possible. Don't worry. We definitely understand that, which is why we process loan applications incredibly quickly. You can get approval from us in just a few minutes of your time. And, even better yet, we'll get you your money right away too. Many borrowers are even able to get their money on the very same day they get approved for it.
This is definitely not the case with more common lending options. With those options, the application process is very long and in-depth. It can take you awhile just to gather all the mandatory documentation and fill out the application. Then, you can expect to wait several days or even weeks, especially during peak times, for your loan application to be looked at. Since approval rates are low, you could wait all that time just to find out you're not getting any money. And, even if you do get approved, you can expect to wait longer for your funds to come through and then even more time for them to clear and be available for use.
As you can see, other types of loans really aren't a good choice for the borrower in a hurry. So, even if you can qualify for other borrowing options, title loans are the best choice if you need to get your money as soon as possible.
No Credit Concerns
You may be concerned about your credit score, especially if it has caused you to be rejected for other types of loans in the past. Know that title loans are not like other types of loans.
While other loan types may require near perfect credit for you to even be considered for approval, we are happy to work with borrowers with various financial mistakes in their past and with all types of credit scores. And, while reasonably good credit can often help you to get the best possible loan terms, it's not a necessity. Plus, our rates are so fair and reasonable that, even with imperfect credit, we can still assist you.
Don't be nervous to apply with us, no matter what your credit looks like. In fact, borrowing with us could even potentially boost your credit since making your payments might cause your credit score to improve, thus making you eligible for more and more varied lines and types of credit in the future.
How much can I get via title loan?
Generally, you can borrow up to the whole amount of your car's equity.
What can the loan money be used for?
You do not have to provide us with a reason why you need the loan or tell us what you will do with it.
Where do I start?
To find out more, you can call LoanCenter or fill out our contact form to have a knowledgeable loan professional call you.
Contact Us Today
Store Locator > Tennessee > Nashville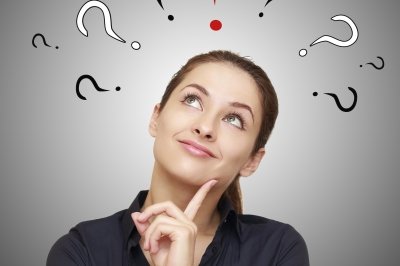 If you have questions, we have answers. Head over to our Frequently Asked Questions.
---
Find a Location by City