Car Title Loans in Johnson City, Tennessee

GET FAST CASH NOW
When you require money fast in the Johnson City area, it's easy to feel like you have no choices and nowhere to turn. Fortunately, in actuality, you do have options if you possess an automobile.
When you possess a car with a title in your name, you always have a sure way of getting cash to look to. All you must do is apply for a title loan. Title loans, in case you're not familiar with them, are loans accessible through LoanCenter that are becoming more and more widely used among Johnson City area borrowers and for good reason.
These loans are offered to borrowers who are willing to offer their vehicle titles as loan collateral, which makes these loans very easy to come by. Also, in addition to being an easy option, these loans also happen to come with a lot of excellent benefits.
What Do You Need to Qualify?
So, you think you want a title loan? If so, don't fret over your credit standing or how much money you bring in. Unlike many other kinds of lenders, we're willing to work with a wide variety of borrowers from all different walks of life. As long as you have a car that you own fully, a regular source of income, and will use your title as collateral, you can almost always qualify for one of our loans!
And, how you allocate the money is your choice. People often use funds from us to pay past due bills, to make it through a tough time when their pay was less than expected, or to finance a large purchase. We never pry into how you use the funds or why you desire them in the first place. Our priority is just to get as many people approved as we possibly can so that they can fund the things they want and need in their lives.
If a title loan appears like it could be a nice fit for you, then we urge you to fill out our easy pre-qualification form online. This simple form will only ask for some very general information about you and your vehicle. Once you submit the form, you'll know instantly whether you pre-qualify for a loan.
Our simple online paperwork is an excellent way to avoid wasting your time and to get an idea of around how much you could borrow through one of our title loans. Of course, if you have questions or concerns after submitting the form, our loan professionals are always available to help you. Also, if you do decide to proceed with a title loan (and you definitely should!), one of our friendly loan advisors will talk you through the whole process from start to finish.
Superior Speed
Many people who apply for title loans are in need of money as soon as possible. They might need this money to pay a late bill or just to survive until their next paycheck. Whatever your reasons, if you need your money fast, a title loan is definitely the best option.
Our loan application is basic and straightforward, and if you need our help at any point in time, just ask. We assure you that we don't require the very in-depth information that other lenders do, nor do we make the application process unnecessarily difficult. After all, we are actually hoping to approve you. The same can't be said for all lenders out there.
What's more is that, once you are approved for a loan, we do our best to get you your cash as quickly as possible. In fact, many of our borrowers get their money on the very same day that they are approved for it! When compared to the days or even weeks it can take you to get money from a bank or other lender—and that's if you even qualify— a title loan is easily the most expedient option around.
Avoid Selling Your Vehicle
Commonly, people who get into a "financial rough spot" will consider selling their vehicles as a way to get some cash. But, is that honestly the path you want to go down? You could be left without a car or with only one family car that everyone is forced to share.
Either scenario could prove quite hard depending on your circumstances. Plus, when you're acting from a place of severe need, you're likely to sell your precious vehicle for less than it's truly worth. Don't fall into this trap. Instead, opt for a title loan, which enables you to keep your car and still get the funds you require.
What amount can I obtain with a car title loan?
Generally, you can borrow up to the total amount of your car's equity.
How are you permitted to use the money?
We never demand information about what you intend to do with the loan amount.
What's the first step in getting a car loan?
You can complete your application fully online, or you're welcome to do it in person or on the phone.
Get in Touch with Us Today!
Store Locator > Tennessee > Johnson City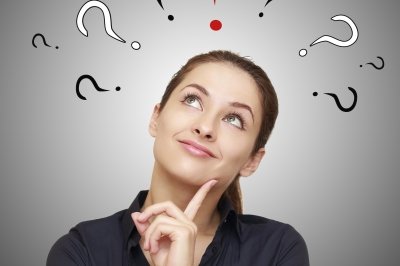 If you have questions, we have answers. Head over to our Frequently Asked Questions.
---
Find a Location by City