Car Title Loans in San Antonio, Texas

GET FAST CASH NOW
Car Title Loans in San Antonio, Texas
Most people have found themselves in a situation where they really needed cash, but were unsure as to how to obtain it. If you're currently in that situation, know that you're not alone, and that you likely have more options than you are aware of.
One of the best of those options, however, is taking out a LoanCenter title loan. If you own a car, then there's a very likely chance that you can get one of these loans through the professionals here at LoanCenter. We take joy in lending to all kinds of people in all kinds of situations. As long as you're able to use your vehicle title as loan security, then we'll do all we can to help you and to ensure you get to enjoy the many advantages of title loans.
Separate Fact from Fiction
There are many misunderstandings about these types of loans. One of the most bizarre is that title loans force you to give your auto over to the lender.
However, this is not true! The reality is that you use your title as collateral, but you still get to keep using your car as you complete the loan. Your car never has to leave your possession at any time, which should help you to relax!
If worrying about what you would do without a car kept you away from applying for a title loan, now you know that this is not a valid worry. In fact, there are many lies floating around about title loans! So, before you believe something that gives you pause or makes you worry, ask LoanCenter or research them yourself.
You'll find that these loans are a lot simpler and more straightforward than most people give them credit for.
Almost Anyone Can Qualify!
Title loans sound awfully amazing, right? So great that you may be concerned you won't get approved or that you aren't eligible for a title loan.
Fortunately, the eligibility requirements for title loans are not very strict, but there are a few requirements you'll have to meet.
First, you must be eighteen or more in order to qualify for a title loan. Minors who own vehicles would have to relinquish their title to another individual and have that person take out the title loan in their name.
If you are old enough for a title loan, your title needs to be free and clear. It cannot have any liens on it. And, if there ever has been a lien on your automobile, you will typically have to show validation that it has been removed before you can get a title loan.
There also must be some equity in your vehicle. For this reason, newer vehicles or vehicles that are less than ten years old are typically the preferred choices for title loan financing. While just about any automobile can get you some money, the more your car is worth, the bigger the title loan amount you'll regularly be approved for.
Finally, bear in mind that you will need a proven way to repay your title loan. For most people, that's employment. However, disability payments,unemployment benefits, and other regular payments you receive can often count as your income.
If you can meet these basic requirements, then you can typically get approval for a title loan with no problem.
Quick and Easy Financing
Having all your documentation together will make the application process much more efficient, which means you'll also get your money hastily.
Just how quickly? Well, LoanCenter can often get your application processed and approved in as little as half an hour. Actually, many people apply for a title loan and then get their loan on the very same day.
Unlike with other loans, where approval can take weeks and then getting your loan takes even longer, title loans are usually instantly approved, and the funds are quickly provided to you!
Improve Your Credit
Since we are not incredibly picky about credit the way that so many other lenders are, we end up lending to a lot of people who have poor credit. The good news about that, however, is that their credit often improves by the end of the loan term.
When you make your loan payments as agreed upon, that information may be passed down to the credit bureaus. This, in turn, can help to improve your credit. And, when you pay off the loan, that ending payment can have a big effect on your credit score as well. This can open you up for more types and lines of credit in the future, which shows that title loans can benefit you both now and later .
What are the borrowing amounts for an auto title loan?
Typically, you can borrow up to the total amount of your vehicle's worth.
How are you able to spend the loan?
You do not have to provide us with a reason why you need the loan or tell us what you will do with it
How do I get the application started?
Submit an application on our site and pre-qualify in seconds. Obtaining a title loan with us can be a wonderfully positive experience for you. We invite you to take the beginning steps right away. The sooner you do, the sooner you can have the money you need!
Contact Loan Center Today
Store Locator > Texas > San Antonio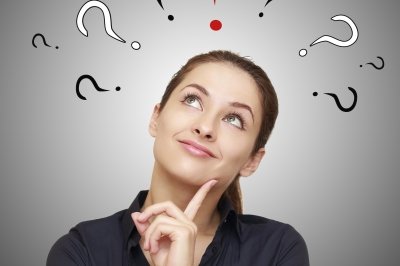 If you have questions, we have answers. Head over to our Frequently Asked Questions.
---
Find a Location by City