Car Title Loans in Garland, Texas

GET FAST CASH NOW
Auto Title Loans in Garland, Texas
If you live in the Garland, Texas area and are in need of some quick money, you're in luck! Garland residents can get a vehicle loan from LoanCenter, who will work with you to ensure you get the cash you require as soon as possible.
In case you're not educated on car loans, these are loans that use your vehicle's title as security. And, because there is collateral involved, you don't need good credit or even any credit in order to qualify.
So, no matter what your credit score is like, a Garland title loan can be an excellent option for you to get money fast!
Easy Qualification Process
So, you think you want a title loan? If so, don't fret over your credit history or how much money you bring in . Unlike many other sorts of lenders, we're willing to help a wide range of people from all different walks of life.
All you need to work with us is:
A vehicle that you own in full
A regular, verifiable source of income
The willingness to use your title as collateral
A valid, government-issued ID
Once you qualify, how you use the money is your choice. People regularly use money from us to pay past due bills, to make it through a tough period when their pay was less than expected, or to finance a big purchase. We never pry into how you allocate the funds or why you desire them in the first place. Our goal is only to get as many people approved as we possibly can so that they can fund the things they want and need in their lives.
Quick and Easy Financing
Once you gain approval for a title loan, it's incredibly fast and easy to get your money. In fact, many of our borrowers actually get their loan funds on the very same day that they get approved for them. We know that many of our borrowers are in a hurry, so we don't mess around when it comes to getting you your money.
Furthermore, we're proud to say that we're a much faster option than other types of lenders. With bank lenders or other more traditional lenders, for example, you can expect a long, difficult application process, followed by a long waiting period to determine if you're approved. If you're not, then you've wasted a lot of time for nothing. And, if you are, you can expect to wait more time for your loan money to be credited to your account and then even longer for it to clear.
Most people who are trying to borrow money don't have that kind of time to waste. If you need financing now, a title loan is the way to go, even if you can qualify for another kind of loan.
Bad Credit is No Problem
Your credit is not a huge factor in determining whether or not you can borrow with us. Instead, we focus mainly on the fact that you have a reliable, regular source of money that will enable you to pay back the loan and on the value in your vehicle. Usually, the more your car is worth, the more you can borrow.
If you possess a newer car, this works out great for you since you'll be able to borrow a large amount in most cases. In fact, as long as what you're borrowing is less than the value of the car, you should be covered.
Of course, it's not just very expensive cars that are eligible for a title loan. Even older vehicles still have equity in them, so you can still qualify for a loan of some amount with an older vehicle. Furthermore, it's often smarter to borrow less to keep your interest affordable and to make your loan easier to pay off.
Remember as well that, no matter how much loan money you are offered, you can choose how much you borrow. You're never forced into taking the full loan amount offered to you, which makes it easier to get what you need but also to borrow responsibly.
What sum can I get a car title loan?
Your earnings, general credit standing, and automobile equity are all considered in determining how much you can borrow.
How can you utilize the loan money?
You do not have to provide us with a reason why you require the loan or tell us what you plan to do with it
What do you have to have to qualify for a title loan?
Qualifying for an auto loan is super easy if you own your own vehicle and have regular income.
Contact Loan Center Today
In all of these regards and so many others, a title loan can be a great option. It can really help you out of a tough situation and offer you many benefits over other types of borrowing. So, what are you waiting for? Get in touch with us today to learn more and, when you're ready, take the initial steps toward getting your title loan funds!
Store Locator > Texas > Garland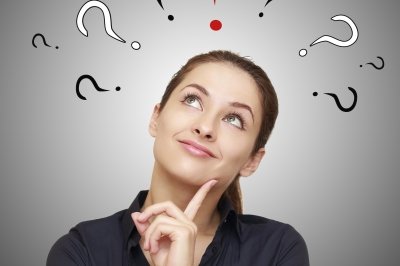 If you have questions, we have answers. Head over to our Frequently Asked Questions.
---
Find a Location by City