Unlock Your Vehicle's Potential in Texas
Use your car to secure the funds you need at LoanCenter. Our unique approach allows us to treat your vehicle as a form of collateral to back your loan. This doesn't mean you have to part with your vehicle – as long as you make your monthly loan repayments, you can continue using your car. Making prompt payments can even assist in elevating your credit score.
Understanding Car Title Loans
Title loans don't solely rely on credit scores for eligibility, making them a suitable financial solution for those with less ideal credit ratings. Your ownership of a vehicle, ability to repay, and proof of income are the primary qualifications for a car title loan.
The value of your vehicle is used to determine the amount you can borrow.
Your car acts as collateral to guarantee the loan.
It's a great way to unlock the value of your car whilst potentially improving your credit score!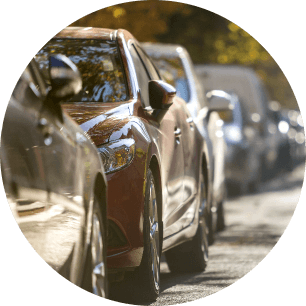 Understanding the Nature of Car Title Loans
Most lending institutions scrutinize your credit rating, financial track record, existing debts, and employment history to evaluate your credibility as a borrower. Once their evaluation process is complete, they lend you the money. However, car title loans operate differently. These loans allow you to utilize the approved loan amount at your discretion. The amount you can borrow primarily depends on your vehicle's value, rather than an in-depth review of your financial history.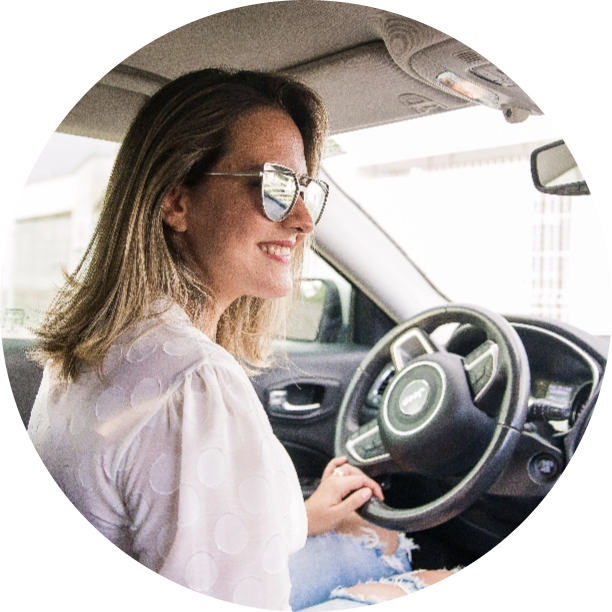 Advantages of a LoanCenter Title Loan
At LoanCenter, we prioritize a wholesome view of our borrowers and aim to extend loans to those with varying credit scores. With your vehicle as a collateral, title loans are easier to qualify for! We ensure a swift and smooth application process, allowing for quick disbursement of funds.
Our terms are competitive with market rates for car title loans, often even undercutting our rivals. Whether you hit a rough patch or need some spare cash, LoanCenter is your reliable provider of the financial assistance you require. Contact us and discover how we can support you. We aim to surpass our competitors' rates and assist you in getting the money you need. Let us help you put your car to work for you.
Our Auto Loan Process
You may be eligible to borrow money against the equity in your car. With a car title loan, you can borrow cash by applying for a title loan. If you accept your loan offer, you will be approved for a title loan. Finding out how much you qualify for is fast, easy, and free! Find out how much you can borrow by submitting your loan application.
2
See Your Offers
Let one of our LoanCenter Loan Officers show you how much you qualify for.
3
Submit Docs
Submit all your documents and finalize your loan paperwork
4
Get Your Cash!
Receive your cash—it's
really that easy!
Tips to Get Your Money Faster For quick approval
Ensure that the loan documents about your vehicle are accurate. Submit all necessary documentation with your application Typically, you'll need to provide proof of identity, vehicle title, and proof of income. This allows us to determine the maximum loan amount eligible for you. Once you send us this information, our friendly loan officers will reach out to you. You may also call us toll-free at (866) 553-3840 for this information. If you are happy with the loan amount you qualify for and wish to proceed with the car title loan application, our loan officer will guide you through the required paperwork. It's advisable to speak with a LoanCenter representative to understand the documents required for application. Begin collecting these documents now so you are prepared to submit your application. This will allow our team to promptly review and make a credit decision on your car title loan application.
Welcome to Texas, the Lone Star State
Texas is the second largest state in the United States by both area and population. Known for its vibrant culture, rich history, and diverse landscapes, Texas is home to a bustling economy and numerous attractions.
Texas is characterized by a diversified economy with key sectors including agriculture, petrochemicals, and technology.
The state is renowned for its delightful culinary scene, particularly its famous barbecues and Tex-Mex food.
Texas boasts a strong community spirit, demonstrated through its famous slogan "Don't Mess with Texas".
The state offers myriad outdoor activities ranging from horseback riding and fishing to exploring its numerous national parks and wildlife refuges.
Texas holds a significant place in American history with landmarks such as The Alamo and San Jacinto Monument.
By connecting with our team at LoanCenter, you can tap into the value of your vehicle to secure a financial solution tailored to your needs. Join numerous Texans who have benefited from our unique lending approach. We look forward to assisting you in Texas!
If you want to find the LoanCenter closest to you, try using our Licensed Partner Locations tool today.
Locations
Find an authorized partner near you
What to know more?
Here are some of the articles we've written to make things a little easier to understand.