Car Title Loans in Fort Worth, Texas

GET FAST CASH NOW
Car Title Loans in Fort Worth, Texas
Most individuals have been in a situation in which they desperately needed cash, but were unsure as to how to obtain it. If you're currently in that situation, know that you're not alone, and that you likely have more options than you realize.
One of the best of those options, however, is taking out a car title loan. If you own a car, then there's a very likely chance that you can obtain one of these loans through the professionals here at LoanCenter.
We take pride in helping all kinds of people in all kinds of situations. As long as you're willing to use your vehicle title as loan security, then we'll do everything we can to help you and to ensure you get to enjoy the many benefits of title loans.
What Do You Need to Qualify?
Often, we come across borrowers who think they couldn't possibly qualify for one of our title loans. Usually, these are individuals who have been turned down for other types of funding or loans in the past. Even if that applies to you, we still implore you to give us a chance!
We don't have the stringent requirements of many other lenders, mainly because our loans are based on collateral, instead of on credit alone. We can assist almost anyone who possesses a car, has income, and is able to use their title as collateral. Meet that very basic criteria, at least to start, and you're probably a great candidate for a loan through LoanCenter.
Keep On Driving!
Unfortunately, a lot of people are truly uninformed about title loans. One of the most common myths floating around, for example, is that getting a title loan means signing ownership of your vehicle over to the title loan lender.
Fortunately for you and for borrowers everywhere, that's not how they work! Instead of signing over your actual car, you only use the vehicle title as collateral. Once the loan has been paid in full, the car title reverts back to you.
Even better yet, you get to keep and continue to drive your car throughout the course of the loan. In fact, it never has to leave your side.
When you hear myths like these about title loans, don't believe the hype. Trust us and the contract you sign to tell you the real truth about title loans.
A Fast Way to Get Funds
If you're like most individuals who apply for a title loan, you are doing so because you need your money as quickly as possible. Luckily, here at LoanCenter, we understand that, for most of our borrowers, time and speed are vital. That's why we never make you wait for your title loan approval.
Our sense of efficiency starts with the application process. You can fill out the easy form online or, if you desire, give us a call to get pre-approved. From there, we'll work tirelessly to help you fill out your loan application, provide all of the required documents, and then get approved for your loan.
This is much more efficient than other choices, such as bank loans or other traditional loans, which often mandate you to fill out intricate, in-depth applications and then wait days or more to find out if you've even been approved. And, with poor approval rates, it's not likely that you will get an approval, particularly if you have poor credit. Even if you do, you can expect more waiting time to get your funds and for them to be usable.
Here at LoanCenter, we know and understand that our clients do not have that type of time to spend. That's why we offer speedy approvals and even faster loan disbursement. Most of our clients get their funds on the very same day that they apply for them, which makes title loans an ideal choice for anyone borrowing in an emergency situation or just in serious need of some fast cash.
Bad Credit is No Problem
Since we are not incredibly picky about credit the way that so many other lenders are, we end up lending to a lot of people who have poor credit. The good thing about that, however, is that their credit often improves by the end of the loan term.
When you make your loan payments as agreed upon, that information may be shared with the credit bureaus. This, in turn, can help to improve your credit. And, when you pay off the loan, that last payment can have a big impact on your credit score as well. This can provide for more types and lines of credit in the future, which shows that title loans can benefit you both now and later .
What sum can I obtain with an auto loan?
It varies based on how much your automobile is worth.
How long do I have to wait to get my funds?
Usually, you will obtain your loan amount on the very same day that you apply.
How do I get the process started?
You can complete your application fully online, or you're welcome to do it in person or on the phone. Getting a title loan through us can be a wonderfully powerful experience for you. We invite you to take the initial steps right now. The sooner you do, the sooner you can have the money you need!
Get in Touch with Us Today!
Store Locator > Texas > Fort Worth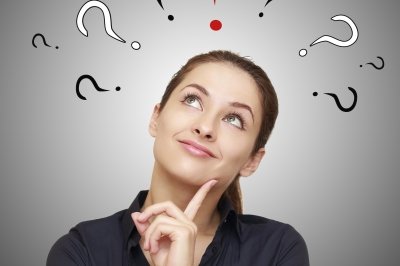 If you have questions, we have answers. Head over to our Frequently Asked Questions.
---
Find a Location by City