Car Title Loans in Frisco, Texas

GET FAST CASH NOW
Car Title Loans in Frisco, Texas
When you require a loan fast in the Frisco area, it's easy to feel as though you have no choices and nowhere to go. Thankfully, however, you do have options if you own a car.
When you possess a car with a title in your name, you always have a sure way of getting cash to look to. All you must do is apply for a title loan. Title loans, in case you're not familiar with this option, are loans accessible through LoanCenter that are becoming more and more popular among Frisco area borrowers and for good reason.
These loans are offered to borrowers who are willing to agree to offer their vehicle titles as loan security, which makes these loans very easy to come by. Also, in addition to being an easy option, these loans also happen to include a lot of great advantages.
Easy Qualification Process
You'll be happy to discover that qualifying for a title loan is actually not as complex as you might fear! The eligibility requirements are pretty easy to meet.
We ask that you be an adult, which means at least 18 years of age. We also require that you own your vehicle fully and have no liens on the title. If there have been liens formerly, we may require you to show proof that the liens have been satisfied. You will also need a verifiable source of income, such as a full-time or part-time job, to indicate that you can pay back the loan.
Usually, if you can meet these simple requirements, you can get a title loan! As long as there is equity or worth left in your vehicle—and there is in most vehicles—chances are that we can help you!
Quick and Easy Financing
Many people who opt for title loans are in need of money very quickly. They might need this money to pay an overdue bill or just to make it until their next paycheck. Whatever your reasons, if you need your money quickly, a title loan is definitely the way to go.
We make our application process as easy and straightforward as possible so that it doesn't take you a ton of time. In fact, you can actually apply online in just a few minutes and get instant pre-approval. When compared to the complex application process required by banks and most other lenders, ours is a whole lot, faster, easier, and more convenient.
What's more is that, once you are approved for a loan, we do our best to get you your cash as quickly as possible. In fact, many of our borrowers get their money on the very same day that they are approved for it! When compared to the days or even weeks it can take you to get money from a bank or other lender—and that's if you even get approval—a title loan is easily the fastest option around.
Bad Credit is No Problem
Here at LoanCenter, we do take a look at your current credit score and overall credit history. However, if these things are poor, don't assume that you cannot borrow from us. We pride ourselves on always considering the "big picture" of a borrower and offering loans to people with both great credit and poor credit or even no credit at all.
What's even better is that many of the borrowers who go into a loan agreement with poor credit or no credit leave it with a much improved credit score. That's because, as you make your loan payments on time, this information may be reported to the credit bureaus, thereby raising your score. And, when you pay the loan off, that can serve as a major boost to your credit score.
In these ways, a title loan could potentially help you both in the short-term and the long-term. Many of our borrowers, after successfully satisfying their title loan agreements, are able to qualify for more and more diverse lines and types of credit in the future.
What amount can I take out a vehicle title loan?
Your income, general credit score, and car equity are all factors.
Are vehicle title loans difficult to get?
Don't panic! Perfect credit isn't required to obtain an auto loan, but you will require an auto title in your name and a regular source of money.
What's the first step in getting a vehicle loan?
Apply for a loan with LoanCenter today! The faster you do, the faster you could have money in your wallet.
Get in Touch with Us Today!
Store Locator > Texas > Frisco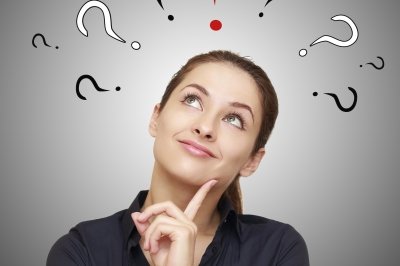 If you have questions, we have answers. Head over to our Frequently Asked Questions.
---
Find a Location by City