Car Title Loans in Irving, Texas

GET FAST CASH NOW
Auto Title Loans in Irving, Texas
If you live in the Irving area and are in need of funds, then you should educate yourself about title loans, which are offered through LoanCenter.
In case you're not aware of this type of loan, a title loan is a variety of personal loan. However, unlike other personal loans, these loans are secured by a very specific type of collateral: your car title. Thus, you will need an auto title in your name with no liens against it in order to get approved.
If you can satisfy these basic requirements, then you are a great candidate for a title loan, which can offer many benefits to your life in Irving.
Keep Your Vehicle
There are many lies about title loans. One of the most common is that title loans force you to give their vehicle over to the lender. However, this is not true! The truth is that you use your title as collateral, but you still get to keep using your vehicle as you complete the loan.
Your car never has to leave your possession at any time, which should help you to feel more secure! If worrying about what you would do without a car kept you back from getting a title loan, now you know that this is not a real fear. In fact, there are many myths floating around about title loans!
So, before you believe something that gives you pause or makes you shy away from title loans, ask us or research them yourself. You'll find that these loans are a lot simpler and more straightforward than most people give them credit for.
Pre-Qualify with Ease
If a title loan sounds like it could be a good option for you, then we urge you to fill out our easy pre-qualification form online. This simple form will ask for some very general information from you about you and your car. Once you submit the form, you'll know right away whether you pre-qualify for a loan.
Our online form is a great way to avoid wasting your time and to get an idea of how much you could borrow with one of our title loans. Of course, if you have questions or concerns after completing the form, our loan professionals are always available to help you. Plus, if you do choose to proceed with a title loan (and you definitely should!), one of our knowledgeable loan advisors will talk you through the whole process from start to end.
Superior Speed
Having all your documents together will make the application process much faster, which means you'll also get your money faster.
Just how rapidly? Well, LoanCenter can often get your application processed and approved in as little as half an hour. Actually, many people apply for a title loan and then get their loan on the very same day.
Unlike with other loans, where approval can take months and then getting your loan takes even longer, title loans are generally rapidly approved, and the funds are quickly provided to you!
Avoid Selling Your Vehicle
Commonly, individuals who get into a "financial pickle" will consider selling their vehicles as a way to get some cash. But, is that honestly the route you want to choose? You could be left without a car or with only one family car that everyone is forced to share.
Either scenario could prove quite hard depending on your circumstances. Plus, when you're acting from a place of severe need, you're likely to sell your precious automobile for less than it's fully worth. Don't fall into this trap. Instead, opt for a title loan, which allows you to keep your car and still get the cash you need.
Is there a long wait to get your loan?
There is no long waiting period. Once we approve your application, you receive your money immediately.
What can you do with the funds?
We never ask questions about what you intend to do with the loan funds.
Are you eligible for an auto loan?
You can easily obtain a vehicle title loan if you simply have an automobile in your name that you own completely and proof of regular income that demonstrates you can pay back the auto title loan.
As you can see, we offer a lot of great benefits for today's borrowers. To learn more about how we can aid you, fill out our simple online form or give us a call. In just a few moments of your time, you could be well on your way to a much improved financial situation.
Get in Touch with Us Today!
Store Locator > Texas > Irving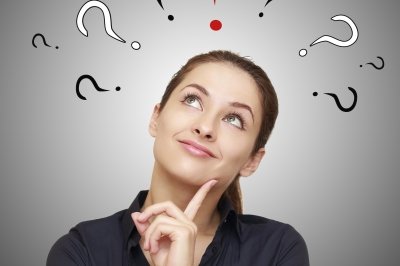 If you have questions, we have answers. Head over to our Frequently Asked Questions.
---
Find a Location by City