Car Title Loans in Houston, Texas

GET FAST CASH NOW
Car Title Loans in Houston, Texas
Houston is a lovely place to call home. Unfortunately, though, life sometimes gets expensive there. If you are having difficulty with your living costs or with buying things you want or need, you're not alone. Many Houston dwellers have this concern.
The good news, however, is that you do have a convenient way to get the financing you require, at least if you have a car. That method is to take out a title loan through LoanCenter. These are loans that are offered based on your willingness to provide your vehicle title as security on the loan.
If you're willing and able to do that, then you can get a title loan from us and get the funds you need right away! Plus, you'll obtain a lot of other great benefits along the way.
Continue Driving Your Car
There are many misunderstandings about auto loans. One of the most bizarre is that title loans require borrowers to give their car over to the lender. However, this is not how title loans work!
The reality is that you use your title as collateral, but you still get to keep using your car as you pay the loan. Your car never has to leave your ownership at any time, which should help you to relax!
If worrying about what you would do without a car kept you away from getting a title loan, now you know that this is not a real fear. In fact, there are many myths floating around about title loans! So, before you believe something that gives you pause or makes you shy away from title loans, ask LoanCenter or research them yourself.
You'll find that these loans are a lot easier to manage and more straightforward than most people give them credit for.
Almost Anyone is Eligible
With title loans from LoanCenter being such a smart option, you might think that they would be very hard to get or to qualify for. Luckily, this is not the case at all.
Generally, to qualify, all you need is:
A car with a free and clear title in your name
A valid, government-issued ID
A regular source of income
What's more is that you can often borrow as much as you want, providing the total that you wish to borrow is less than the value stored in your automobile. There are no difficult eligibility requirements or long, challenging application processes. Just meet some simple criteria, and the loan is yours—just like that.
A Fast Way to Get Funds
While car title loans bring a great many benefits to Houston clients, perhaps one of the best is just how quickly they can get their loan money once approved, especially when compared to other borrowing options, like banks and more traditional lenders.
When you borrow via these more traditional options, you can expect a lengthy application process that includes highly detailed information, much of which may be hard to come by. As a result, just filling out your loan application can take many days if not weeks.
Then, you have to wait many business days or more to learn if you've even been deemed eligible for the loan. And, since most other lending methods have strict credit and background rules, there's a fair chance you won't be, which means you could wait all that time just to get nothing.
Even if you are accepted for another type of loan, you can expect to wait many business days or longer to get your funds and then more time for the money to clear and actually be available for spending. Nothing about this process, if you can even get approved, spells quickness or efficiency.
If you're not in a position where you can wait and wait for a loan you may get, a title loan from LoanCenter is clearly the best option. We work hard to quickly assess your application. And, if you do get approved for the loan, we'll make certain you get your funds as speedily as possible. In fact, in most cases, our customers get their loan funds delivered and ready for use on the very same day that they qualify for them.
What's even better is that you can use these loan funds however you would like. Unlike other types of lenders, we'll never ask you why you need the loan or what you plan to do with it. As long as you can qualify for the funds you want, which isn't hard to do in most cases, you can get your money from us, and you can get it right away.
Does Your Credit Affect Your Loan Eligibility?
Your credit is not a very important factor in determining whether or not you can borrow with us. Instead, we focus mainly on the fact that you have a reliable, regular source of income that will enable you to pay back the loan and on the value in your vehicle. Usually, the more your car is worth, the more you can borrow.
If you own a newer car, this works out well for you since you'll be able to borrow a large amount in most cases. In fact, as long as what you're borrowing is less than the value of the vehicle, you should be covered.
Of course, it's not just very expensive cars that can be used for a title loan. Even older vehicles still have equity in them, so you can still obtain a loan of some amount with an older automobile. Plus, it's often wiser to borrow less to keep your interest reasonable and to make your loan easier to pay off.
Remember too that, no matter how much loan money you are offered, you can choose how much you borrow. You're never coerced into taking the full loan amount offered to you, which makes it easier to get what you need but also to borrow responsibly.
What are the borrowing amounts for an auto loan?
It is based on how much your car is worth.
How soon can the loan be completed?
Usually, you will receive your loan amount on the very same day that you apply.
Are you a good candidate for a title loan?
Don't fret! Excellent credit isn't necessary to get an auto loan, but you will require a car title in your name and a regular source of money.
Contact Us Today
In all of these facets and a whole lot more, title loans might just be the monetary answer you've been looking for. To learn more, fill out our simple online form or call us. We'll answer your questions and, when you're ready, get you started down the path to taking out your own title loan.
Store Locator > Texas > Houston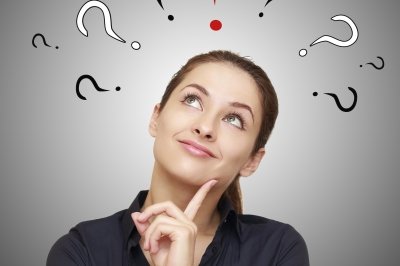 If you have questions, we have answers. Head over to our Frequently Asked Questions.
---
Find a Location by City