Car Title Loans in Roswell, New Mexico

GET FAST CASH NOW
Roswell is a wonderful place to call home. Unfortunately, though,life there sometimes gets expensive. If you are having difficulty with your living expenses or with buying purchases you want or need, you're not by yourself. Many Roswell inhabitants have this concern.
The good news, however, is that you do have an easy way to get the funds you require, at least if you possess an automobile. That way is to take out a title loan through LoanCenter. These are loans that are given based on your ability to use your vehicle title as collateral on the loan.
If you're willing and able to do that, then you can obtain a title loan from us and get the funds you need instantly! Plus, you'll enjoy a lot of other great benefits along the way.
The Truth About Title Loans
There are many misunderstandings about these types of loans. One of the most bizarre is that title loans require you to give your auto over to the lender. However, this is not accurate! The truth is that you use your title as collateral, but you still get to continue using your car as you pay the loan. Your car never has to leave your sight at any time, which should help you to breathe a big sigh of relief!
If worrying about what you would do without a car kept you back from applying for a title loan, now you know that this is not a valid worry. In fact, there are many pieces of inaccurate information floating around about title loans!
Some people, for example, think that title loans are very hard to pay back due to high interest rates. However, interest rates vary greatly depending on the applicant, their credit, and other factors. Ours are some of the most reasonable rates in the business, and our payment schedules are flexible to help you pay back the loan with ease.
So, before you believe something that gives you pause or makes you worry, ask LoanCenter or research them yourself. You'll find that these loans are a lot more basic and more straightforward than most people give them credit for.
Friendly, Caring Lenders
A positive of financing through us is that we can help individuals from all walks of life. In fact, we regularly approve people who have poor credit or lower than average incomes. And, once we choose to work with you, we'll keep working with you.
We offer flexible repayment terms, and we're easy to deal with if you need to make any changes to your payment terms. Just keep us in the loop! Also, unlike many other lenders, we do not charge a fee or punish you in any way for paying your loan off early. In truth, we think it's a great way for you to save money, and we even encourage it because we truly are on your side!
Bad Credit is No Problem
While bank loans and other more standard forms of lending require you to have a great credit score, that's not the case with title loans. We do ask to see your credit, but it's not the main determining factor in whether or not you get a loan. In fact, the main reason we look at your credit is to try and work out the best interest rate and loan terms to meet your specific needs and situation.
Since our loans are based on collateral, we don't need you to have amazing credit the way that other lenders do. On the other hand, we just look mainly at the equity within your vehicle. So, the more your car is worth, the higher the amount you can typically borrow. This fact allows you to have a great deal of control over the loan process.
If you have a few vehicles, for example, and you know you want to borrow a larger amount, you could offer up the newest or most expensive vehicle title as collateral. On the other hand, if you just need to borrow a little money to get you through, an older vehicle will work too.
Of course, with that said, you are never pressured to borrow the full amount for which you are eligible. You can borrow less than you are offered in most cases, which gives you the ability to better control your loan and to make informed decisions from a financial standpoint.
What are the borrowing amounts for an auto title loan?
It depends on how much your vehicle is worth.
How soon can the loan be completed?
We work rapidly so that you receive your loan immediately.
What's the first move in obtaining an auto loan?
To learn more, you can reach out to LoanCenter or fill out our contact form to have a knowledgeable loan professional call you.
Contact Us Today
Store Locator > New Mexico > Roswell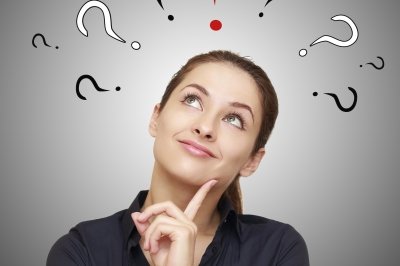 If you have questions, we have answers. Head over to our Frequently Asked Questions.
---
Find a Location by City