Car Title Loans in Albuquerque, New Mexico

GET FAST CASH NOW
When you require funds fast in the Albuquerque area, it's easy to feel like you have no choices and nowhere to turn. Fortunately, you do have resources if you own an automobile.
When you own a car with a title in your name, you always have a reliable form of equity to look to. All you must do is take out a title loan. Title loans, in case you're not familiar with this option, are loans offered through LoanCenter that are becoming more and more popular among Albuquerque borrowers and for good reason.
These loans are given to borrowers who are willing and able to offer their vehicle titles as loan collateral, which makes these loans very easy to come by. Also, in addition to being an easy option, these loans also happen to come with several excellent benefits.
What Do You Need to Qualify?
Often, we come across borrowers who think they couldn't possibly qualify for one of our title loans. Usually, these are people who have been turned down for other types of financing or loan before. Even if that applies to you, we still encourage you to give our loans a chance!
We don't have the difficult requirements of many other lenders, largely because our loans are based on collateral, instead of on credit alone. We can approve almost anyone who has a vehicle, has income, and is able to use their title as collateral. Meet that very basic criteria, to start, and you're probably a great candidate for a loan through us.
Pre-Qualify with Ease
How do car title loans work? If a title loan sounds like it could be a good fit for you, then we encourage you to fill out our simple pre-qualification form online. This simple form will only ask for some very basic information about you and your automobile. After you submit the form, you'll know immediately whether you pre-qualify for a loan.
Our basic online application is an easy way to avoid wasting your time and to get an idea of how much you could get through one of our title loans. Of course, if you have questions or concerns after completing the form, our loan professionals are always available to help you. Plus, if you do decide to proceed with a title loan (and you definitely should!), one of our experienced loan consultants will walk you through the whole process from start to end.
Superior Speed
Having all your documentation together will make the application process much more efficient, which means you'll also get your money quicker. So, before you reach out to us, gather up your title, your license or other official ID, and your title!
Just how fast can we help you when you have all these items? Well, LoanCenter can often get your application processed and approved in as little as thirty minutes. Actually, many people apply for a title loan and then get their money on the very same day.
Unlike with bank loans, where getting an approval can take weeks and then getting your money takes even more time, title loans are typically rapidly approved, and the funds are quickly provided to you!
No Credit Concerns
The good news is that you actually can get a title loan through us, even with challenging credit. Since you'll be putting up your vehicle title as security, the loan is less risky for us, which means we don't have to put quite as much faith in your credit. Instead, we base our decision about whether you can borrow and, if so, how much on the worth of your vehicle. The more your vehicle is worth, the more you can borrow.
We do take a look at your credit in most cases, but that's mainly so that we can offer you the best interest rate and loan terms possible. We use your credit, no matter the score, to try and help you, not to use it against you the way some types of lenders do.
How quickly can the loan be obtained?
Typically, you will obtain your loan money on the very same day that you apply.
What do you need to qualify for a vehicle loan?
To get approved, you'll need a lien-free vehicle title in your name and a valid source of income.
How do I get the application started?
You can begin by completing our handy online form, giving us a call, or coming in to your local location.
Contact Loan Center Today
Store Locator > New Mexico > Albuquerque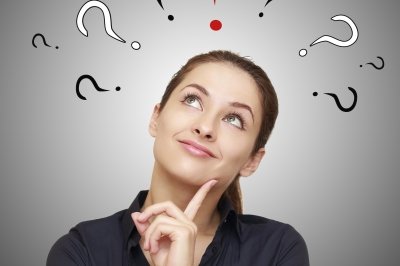 If you have questions, we have answers. Head over to our Frequently Asked Questions.
---
Find a Location by City