Car Title Loans in Alamogordo, New Mexico

GET FAST CASH NOW
If you reside in the Alamogordo, New Mexico area and are in need of some quick money, you're in luck! Alamogordo residents can get an auto loan from Loan Center, who will work with you to ensure you get the cash you need as quickly as possible.
In case you're not aware of auto title loans, these are loans that rely on your vehicle's title as security. And, because there is collateral involved, you don't have to have excellent credit or even any credit in order to qualify.
So, no matter what your credit history is like, an Alamogordo title loan can be an excellent way for you to get funds fast!
What Do You Need to Qualify?
When people need financing, they often go into a frenzy over what their credit history looks like. They'll start checking their credit obsessively, which can often do more harm than good. They may even make fast attempts to strengthen their credit, not realizing that can only be done with time.
If you've thought of trying any of these measures, stop. Instead, simply apply for a title loan through us. Here at LoanCenter, we may consider your credit, but it doesn't play a big role in whether or not we'll lend to you. We're more concerned with the equity stored up in your vehicle.
So, if you have a vehicle, a regular source of income, and can use the title as collateral, chances are we can help you. And, even better yet, making your loan payments on time may even help to raise your credit score for real!
A Fast Way to Get Funds
If you're like most people who apply for a title loan, you are applying because you need your money as soon as possible. Thankfully, here at LoanCenter, we understand that, for most of our customers, time and speed are extremely important. That's why we never make you wait for your title loan approval.
Our sense of efficiency begins with the application process. You can fill out the easy form online or, if you desire, give us a call to get pre-qualified. From there, we'll work hard and fast to help you fill out your loan application, provide all of the documentation, and then get approved for your loan.
This is much easier than other alternatives, such as bank loans or other standard loans, which often mandate you to fill out intricate, in-depth forms and then wait days or more to find out if you've even been approved. And, with small approval rates, it's not likely that you will get an approval, specifically if you have poor credit. Even if you do get approved, you can expect more waiting time to get your funds and for them to be usable.
Here at LoanCenter, we know and understand that our borrowers do not have that type of time to waste. That's why we offer fast approvals and even faster money. Most of our customers get their money on the very same day that they apply for it, which makes title loans a perfect option for anyone borrowing in an emergency situation or just in major need of some fast cash.
No Credit Concerns
The good news is that you actually can get a title loan through us, even with bad credit. Since you'll be using your vehicle title as collateral, the loan is less risky for us, which means we don't have to put quite as much value in your credit. Instead, we base our decision about whether you can borrow and, if so, how much on the worth of your vehicle. The more your vehicle is worth, the more you can generally borrow.
We do examine your credit in most cases, but that's mainly so that we can offer you the most reasonable interest rate and general loan terms possible. We use your credit, no matter what it looks like, to try and assist you, not as a mark against you the way some types of lenders do.
Title Loan FAQ
How soon can the loan be received?
Generally, you will receive your loan amount on the very same day that you apply.
Are car title loans difficult to qualify for?
To get approved, you'll need a lien-free vehicle title in your name and a source of income.
How do I start?
To find out more, you can contact LoanCenter or fill out our contact form to have a friendly loan agent get in touch.
Contact Loan Center Today
Store Locator > New Mexico > Alamogordo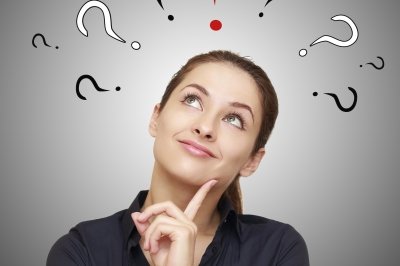 If you have questions, we have answers. Head over to our Frequently Asked Questions.
---
Find a Location by City