Car Title Loans in Clovis, New Mexico

GET FAST CASH NOW
Many people in the Clovis vicinity find themselves in quick need of funds with no easy way to get them. Whether you have a big bill due or you'd like to buy something you can't afford, a title loan from LoanCenter could be the solution that you've been searching for.
In case you're not familiar with them, title loans are loans that are offered to borrowers who own vehicle titles in their names. They must be able to use the vehicle title as surety for the loan. Usually, they also need to possess a type of provable regular income and be at least 18 years old.
If you can meet these very simple stipulations, then there's a good chance that you can obtain one of our title loans and all of the advantages that go along with one.
What Do You Need to Qualify?
Often, we come across borrowers who think they couldn't possibly qualify for one of our title loans. Usually, these are individuals who have been denied other types of financing or loans before. Even if that applies to you, we still urge you to give our loans a try!
We don't have the difficult requirements of many other lenders, mainly because our loans are based on collateral, instead of on credit alone. We can help almost anyone who owns an automobile, has income, and is willing to use their title as loan security. Meet that very basic criteria, at least to start, and you're probably a great candidate for a loan through LoanCenter.
Don't Believe the Lies
Unfortunately, a lot of people are very misled about title loans. One of the most common misunderstandings floating around, for example, is that getting a title loan means signing ownership of your car over to the title loan lender. Thankfully for you and for borrowers everywhere, that's not how they work!
Instead of signing over your actual car, you just use the vehicle title as collateral. Once the loan has been paid off, the car title reverts back to you. Even better yet, you get to keep and continue to drive your vehicle throughout the course of the loan. In fact, it never has to leave your side
You may also have heard that title loans are impossible to pay back and that they have very high interest rates. However, we work hard to provide all of our borrowers with the most reasonable interest rates we can. Plus, our interest rates tend to be much better than what they'd get with a payday loan or with other options that deal in lending to high-risk borrowers.
When you hear myths like these about title loans, don't believe the hype. Trust us and the contract you sign to tell you the real truth about title loans.
Superior Speed
Once you get approved for a title loan, it's super fast and easy to get your funds. In fact, many of our borrowers actually get their loan funds on the very same day that they get approved for them. We get that many of our borrowers are in a hurry, so we don't play around when it comes to getting you your money.
Plus, we're proud to say that we're a much more efficient option than other types of lenders. With bank lenders or other more standard lenders, for example, you can expect a long, difficult application process, followed by a long waiting period to decide if you're approved. If you're not, then you've wasted a lot of time for nothing. And, if you are, you can expect to wait more time for your loan money to be deposited to your account and then even longer for it to clear.
Most people who are trying to borrow money don't have that kind of time to wait. If you need money instantly, a title loan is the way to go, even if you can obtain another type of loan.
Use Your Money Your Way
People use our loans for all kinds of reasons. Sometimes, it's for fun things, like making a big purchase or taking a trip. Other times, though, it's for something important, like paying a bill or consolidating a debt.
While the choice is always yours, spending your money wisely is advisable. And, with a title loan, you could really pay any major bill or debt or at least pay it down. Using your loan responsibly in this manner will set you up for future financial success, which is just one of the many ways in which a title loan can ultimately have a major positive impact on your life. While borrowing sometimes gets a bad rep, if you do it the right way, it can actually be an investment in your future.
What amount can I obtain with a vehicle title loan?
Your pay amount, general credit score, and car value are all considered.
How soon will I acquire my loan funds?
Usually, you can get your loan funds within an hour of submitting an application.
Are you eligible for an auto loan?
If you have a profession or other source of regular money and own a car, you can obtain a vehicle title loan, even with poor credit.
Contact Us Today
In all of these ways and so many more, a title loan can be a great option. It can really help you out of a tough situation and offer you many perks over other types of borrowing. So, what are you waiting for? Get in touch with us today to learn more and, when you're ready, take the initial steps toward getting your title loan funds!
Store Locator > New Mexico > Clovis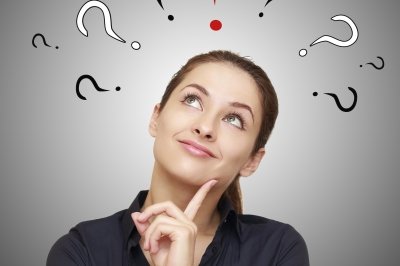 If you have questions, we have answers. Head over to our Frequently Asked Questions.
---
Find a Location by City