Car Title Loans in Gallup, New Mexico

GET FAST CASH NOW
Gallup is a wonderful place to live. But, unfortunately, sometimes, the unexpected happens, leading to extremely costly unforeseen difficulties. Thus, it's no surprise that many Gallup dwellers find themselves desperately in need of money.
If you ever get into this scenario or if you're presently in it, then recognize that you can always count on title loans from LoanCenter as a source of money.
Just in case you're not knowledgeable about title loans, these are loans that are provided to borrowers who own an automobile with the title in their names. These borrowers are asked to utilize their vehicle title as loan collateral, thus protecting the loan and making it easier to get.
If you can meet the very easy qualifications for a title loan from LoanCenter, then there's no reason that you shouldn't be able to qualify, both for a title loan and the many bonuses that go along with one.
Keep Your Car
There are many misunderstandings about title loans. One of the most widespread is that title loans force borrowers to give their cars over to the lender. However, this is not accurate! The truth is that you use your title as collateral, but you still get to continue using your vehicle as you satisfy the loan. Your car never has to leave your sight at any time, which should help you to relax!
If worrying about what you would do without a method of transportation kept you back from applying for a title loan, now you know that this is not a viable fear. In fact, there are many myths floating around about title loans! So, before you believe something that gives you pause or makes you concerned, ask LoanCenter or research them yourself. You'll find that these loans are a lot simpler and more straightforward than most people give them credit for.
Qualify with Ease
Thankfully, the eligibility requirements for title loans are not very strict, but there are a few requirements you'll have to meet.
For starters, you have to be eighteen or above in order to obtain a title loan. Minors who own automobiles would have to relinquish their title to a third party and have that person take out the title loan in their name.
If you are of age for a title loan, your title needs to be free and clear. It cannot have any liens on it. And, if there ever has been a lien on your automobile, you will generally have to show proof that it has been removed before you can get a title loan.
There also must be some equity in your car. For this reason, newer cars or cars that are less than ten years old are typically the preferred candidates for title loan funding. While just about any car can get you some cash, the more your automobile is worth, the higher the title loan total you'll regularly be approved for.
Finally, bear in mind that you will need a documented way to pay back your title loan. For most people, that's a job. However, disability payments,unemployment benefits, and other regular payments you receive can often count as your income.
If you can meet these easy requirements, then you can usually get approved for a title loan with no problem.
A Fast Way to Get Funds
If you're like other title loan borrowers, then you need to have your money as fast as possible. Don't worry. We definitely understand that, which is why we process loan applications incredibly quickly. You can get approval from us in just a few minutes of your time. And, even better yet, we'll get you your money fast too. Many borrowers are even able to get their loan funds on the very same day they get approved for them.
This is definitely not the case with more common lending options. With those methods the application process is incredibly long and involved. It can take you awhile just to gather all the required documentation and fill out the application. Then, you can expect to wait several days or even weeks, especially during high-need times, for your loan application to be looked at. Since approval rates are low, you could wait all that time just to find out you're not getting approved. And, even if you do get approved, you can expect to wait longer for your funds to come through and then even more time for them to clear and be available for use.
As you can tell, other types of loans really aren't a good option for the borrower in a hurry. So, even if you can qualify for other borrowing options, title loans are the best choice if you need to get your money as soon as possible.
Does Your Credit Affect Your Loan Eligibility?
While bank loans and other more traditional forms of lending require you to have a high credit score, that's not the case with title loans. We do ask to see your credit, but it's not the main determining factor in whether or not you get a loan. Actually, the main reason we look at your credit is to try and negotiate the best interest rate and loan terms to meet your specific needs and situation.
Since our loans are based on collateral, we don't require you to have amazing credit the way that other lenders do. Instead, we just look mainly at the worth within your car. So, the more your car is worth, the more money you can typically borrow. This fact allows you to have a great deal of control over the loan process.
If you have multiple vehicles, for example, and you know you want to borrow a larger amount, you could offer up the newest or most expensive vehicle title as collateral. On the other hand, if you just need to borrow a little, an older vehicle will work too.
Of course, with that said, you are never required to borrow the full amount for which you are eligible. You can borrow less than you are offered in most cases, which gives you the ability to better control your loan and to make smart decisions from a financial standpoint.
How fast can the loan be received?
We work fast so that you receive your money as soon as possible, often on the same day you apply!
Are auto loans difficult to obtain?
If you have a profession or other source of funding and own a vehicle, you can get a vehicle title loan, even with bad credit.
What do I do to get started?
To learn more, you can contact LoanCenter or fill out our contact form to have a friendly loan agent call you.
Contact Us Today
Store Locator > New Mexico > Gallup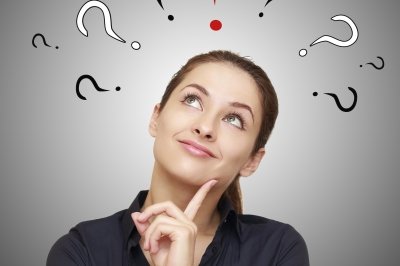 If you have questions, we have answers. Head over to our Frequently Asked Questions.
---
Find a Location by City