Utilize Your Vehicle to Access Required Funds
Your car can be your ticket to securing the additional funding you require! In New Mexico, LoanCenter utilizes your car as collateral to provide a secured loan. It's important to note that even though you're using your vehicle as collateral, it doesn't mean you have to surrender your keys to get a loan. You can keep driving your car, provided you're making regular monthly payments. Consistent and prompt payments can also contribute to enhancing your credit score.
Understanding the Working of Title Loans
In our picturesque state of New Mexico, known for its stunning sunsets, diverse culture, and historic sites like the Bandelier National Monument, Carlsbad Caverns National Park, and the Gila Cliff Dwellings, maintaining good credit can be challenging for many residents. That's where title loans come in handy.
These loans are a viable option for those with low credit scores, granted you own a vehicle, have a steady income, and can prove your repayment capacity.
The value of your vehicle will determine the loan amount you can borrow.
It's used as collateral to secure the loan, giving you the freedom to continue using your vehicle while potentially improving your credit score!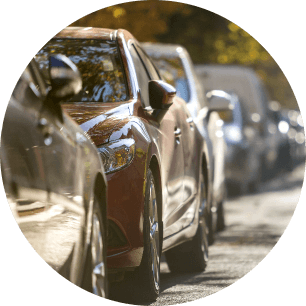 What is a Car Title Loan?
Most conventional loans follow a similar process. The lender examines your credit score, financial background, existing debts, and employment history to assess your creditworthiness. If deemed trustworthy, the lender loans you the desired sum. Car title loans, or auto title loans as they're often called, operate slightly differently. If approved, a car title loan provides you cash to be used as you see fit1. The loan amount is mainly determined by the value of your vehicle, rather than relying entirely on your financial history.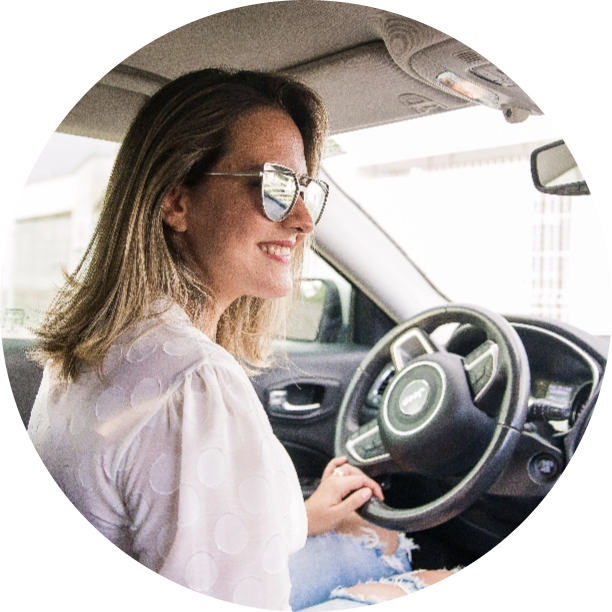 Advantages of a LoanCenter Title Loan in New Mexico
At LoanCenter, we take a comprehensive approach, considering the overall financial status of our borrowers in New Mexico – a state teeming with scenic landscapes, such as the White Sands National Park, and vibrant festivals, like the Albuquerque International Balloon Fiesta. Whether your credit is robust or not, our title loans are relatively easy to qualify for since your vehicle secures the loan. Our application process is swift and straightforward, and you could quickly access your loan. We provide competitive rates for car title loans, often lower than what our competitors offer.
When times are tough or if you need some additional funds, LoanCenter, your reliable financing source in New Mexico, is here to help. Contact us today and find out how we can assist you. We aim to offer better rates than our competitors and provide you the cash you need. Let's put your car to work for you.
Our Auto Loan Process
You may be eligible to borrow money against the equity in your car. With a car title loan, you can borrow cash by applying for a title loan. If you accept your loan offer, you will be approved for a title loan. Finding out how much you qualify for is fast, easy, and free! Find out how much you can borrow by submitting your loan application.
2
See Your Offers
Let one of our LoanCenter Loan Officers show you how much you qualify for.
3
Submit Docs
Submit all your documents and finalize your loan paperwork
4
Get Your Cash!
Receive your cash—it's
really that easy!
Strategies for Swift Cash Approval
To expedite your approval process, ensure the loan documents related to your vehicle are accurate and all necessary documentation is submitted along with your application. Typically, you'll be required to provide proof of identification, vehicle title, and proof of income. This information aids us in determining the maximum loan amount. Once we receive your details, one of our amiable loan officers will get in touch with you.
If you prefer to find out your eligible loan amount over a call, you can reach us toll-free at (866) 553-3840. If you are comfortable with the loan amount you are eligible for and wish to proceed with the car title loan application, our loan officer will guide you through the remaining paperwork.
Talk to a representative at LoanCenter now to find out the documents you'll need to provide. Begin collecting these documents, so you're prepared to submit your application. This will ensure that our team can assess your application for a car title loan promptly.
If you want to find the LoanCenter closest to you, try using our Licensed Partner Locations tool today.
Locations
Find an authorized partner near you
What to know more?
Here are some of the articles we've written to make things a little easier to understand.