Car Title Loans in Chaparral, New Mexico

GET FAST CASH NOW
Most residents have been in a situation where they seriously needed money, but were unsure as to how to get it. If you're currently in that situation, know that you're not alone, and that you likely have more options than you think.
One of the best of those options, however, is taking out a LoanCenter title loan. If you own a car, then there's a very likely chance that you can obtain one of these loans through the professionals here at LoanCenter. We take pride in lending to all kinds of people in all kinds of situations. As long as you're able to use your vehicle title as loan security, then we'll do all we can to help you and to ensure you get to enjoy the many perks of title loans.
Easy Qualification Process
You'll be happy to learn that qualifying for a title loan is actually not as difficult as you might fear! The eligibility requirements are actually pretty easy to meet.
We ask that you be an adult, which means at least 18 years of age. We also require that you own your vehicle in full and have no liens on the vehicle. If there have been liens in the past, we may ask you to show verification that the liens have been satisfied. You will also need a regular source of income, such as a full-time or part-time job to show that you can pay back the loan.
Typically, if you can meet these qualifiers, you can get a title loan! As long as there is equity or worth left in your vehicle—and there is in most vehicles—chances are that we can lend to you!
Quick and Easy Financing
Having all your documentation together will make the application process much quicker, which means you'll also get your money faster.
Just how rapidly? Well, LoanCenter can often get your application processed and approved in as little as thirty minutes. In fact, many people apply for a title loan and then get their loan on the very same day.
Unlike with traditional loans, where approval can take months and then getting your loan takes even more time, title loans are typically instantly approved, and the funds are quickly given to you!
Does Your Credit Affect Your Loan Eligibility?
While bank loans and other more standard forms of lending require you to have an excellent credit score, that's not the case with title loans. We do ask to see your credit, but it's not the main determining factor in whether or not you get a loan. Actually, the main reason we look at your credit is to try and negotiate the best interest rate and loan terms to meet your individual needs and situation.
Since our loans are based on collateral, we don't force you to have amazing credit the way that other lenders do. Conversely, we just look mainly at the value within your automobile. So, the more your car is worth, the more money you can typically borrow. This fact empowers you to have a great amount of control over the loan process.
If you have multiple vehicles, for example, and you know you want to borrow a larger amount, you could offer up the newest or most expensive vehicle title as collateral. On the other hand, if you just need to borrow a little money to get you through, an older vehicle will work also.
Of course, with that said, you are never required to borrow the full amount for which you are eligible. You can borrow less than you are offered in most cases, which gives you the ability to better control your loan and to make smart decisions from a financial standpoint.
How much can I get through a car title loan?
It is based on how much your vehicle is worth.
What can the loan money be spent on?
Your loan money is yours to utilize as you want. Spend it on bills or on a major purchase. It's up to you!
Is it hard to qualify for a vehicle title loan?
To qualify, you'll need a lien-free vehicle title in your name and a source of income. In all of these regards and so many others, a title loan can be an incredible choice. It can really help you out of a bad situation and offer you many advantages over other types of borrowing. So, what are you waiting for? Get in touch with us today to learn more and, when you're ready, take the beginning steps toward getting your title loan funds!
Contact Loan Center Today
Store Locator > New Mexico > Chaparral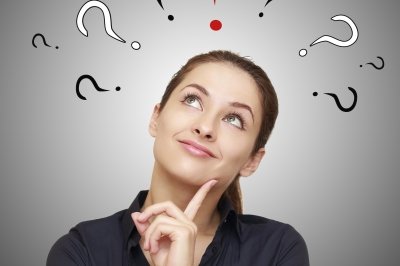 If you have questions, we have answers. Head over to our Frequently Asked Questions.
---
Find a Location by City