Car Title Loans in Waukesha, Wisconsin

GET FAST CASH NOW
Car Title Loans in Waukesha, Wisconsin
If you reside in the Waukesha, Wisconsin area and are in need of some immediate funds, you're in luck! Waukesha residents can get a car loan from Loan Center, who will work with you to ensure you obtain the money you require as soon as possible.
In case you're not aware of auto loans, these are loans that utilize your vehicle's title as security. And, because there is collateral involved, you don't need excellent credit or even any credit in order to qualify.
So, no matter what your credit is like, a Waukesha title loan can be an advantageous way for you to get funds right away !
Easy Qualification Process
So, you think you would like a title loan? If so, don't panic over your credit score or how much money you earn. Unlike many other types of lenders, we're willing to work with a wide range of borrowers from all different walks of life. As long as you have a vehicle that you own in full, a regular source of income, and will use your title as collateral, you can almost always obtain one of our loans!
And, how you spend the money is up to you. People regularly use money from us to pay past due bills, to make it through a difficult period when their pay was less than expected, or to finance a big purchase. We never pry into how you allocate the loan or why you desire it in the first place. Our goal is just to get as many people approved as we possibly can so that they can enjoy the things they want and need in their lives.
As you can tell, the qualifications for title loans are not extreme. Almost anyone can get one. And, the more your vehicle is worth, the more money you can qualify for. So, if you have a more modern car or a car that's otherwise expensive, getting the money you want shouldn't be a problem. You can generally borrow any amount that doesn't exceed the car's total value.
However, drivers with older cars can still borrow. And, sometimes, borrowing smaller amounts with an older vehicle or just not taking the full amount you're eligible for can be wise. It can make the loan more manageable and easy to pay back. Ultimately, we'll inform you of what you can borrow, and then you can make your own decisions from there.
A Fast Way to Get Funds
Having all your paperwork together will make the application process much faster, which means you'll also get your money quicker.
Just how fast? Well, LoanCenter can often get your application processed and approved in as little as half an hour. Actually, many people apply for a title loan and then get their loan on the very same day.
Unlike with bank loans, where approval can take weeks and then getting your money takes even more time, title loans are typically rapidly approved, and the funds are quickly provided to you!
Improve Your Credit
Since we are not incredibly picky about credit the way that so many other lenders are, we end up lending to a lot of people who have poor credit. The nice thing about that, however, is that their credit often gets better by the end of the loan term.
When you make your loan payments as agreed upon, that information may be passed down to the credit bureaus. This, in turn, can help to build your credit. And, when you pay off the loan, that final payment can have a big effect on your credit score as well. This can open you up for more types and lines of credit in the future, which shows that title loans can benefit you both now and later .
How can you allocate the loan money?
You do not have to provide us with a reason why you want the loan or tell us what you will do with it.
Are you eligible for a car loan?
Don't panic! Perfect credit isn't necessary to qualify for a car title loan, but you will require a vehicle title in your name and a regular source of income.
What do I do from here?
To learn more, you can reach out to LoanCenter or fill out our contact form to have a personable loan expert get in touch.
Contact Us Today
As you can see, we provide a lot of great advantages for today's borrowers. To learn more about how we can help you, fill out our simple online form or give us a call. In just a few minutes of your time, you could be well on your way to a much better financial situation.
Store Locator > Wisconsin > Waukesha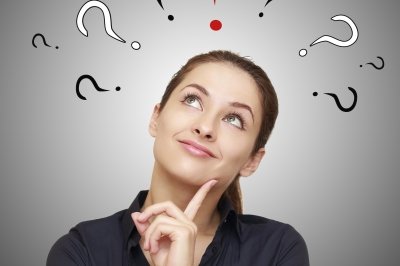 If you have questions, we have answers. Head over to our Frequently Asked Questions.
---
Find a Location by City