Car Title Loans in Janesville, Wisconsin

GET FAST CASH NOW
Car Title Loans in Janesville, Wisconsin
If you live in the Janesville, Wisconsin area and are in need of some quick money, you're in luck! Janesville residents can get an auto title loan from Loan Center, which will work with you to ensure you get the cash you want as quickly as possible.
In case you're not educated on car loans, these are loans that utilize your vehicle's title as security. And, because there is collateral as protection, you don't have to have good credit or even any credit in order to qualify.
So, no matter what your credit score looks like, a Janesville title loan can be an ideal way for you to get funds right away!
What Do you Need to Qualify?
You'll be pleased to learn that qualifying for a title loan is actually not as hard as you might believe! The eligibility requirements are pretty basic.
We ask that you be an adult, which means at least 18 years of age. We also require that you own your vehicle fully and have no liens on the title. If there have been liens formerly, we may require you to show verification that the liens have been cleared. You will also need a verifiable source of income, such as a full-time or part-time job, to demonstrate that you can pay back the loan.
Typically, if you can meet these qualifiers, then you can get a title loan from us!
Of course, there also must be some worth in your car. For this reason, newer vehicles or vehicles that are less than ten years old are usually the greatest choices for title loan financing. While just about any automobile can get you some cash, the more your automobile is worth, the larger the title loan amount you'll typically be approved for.
Of course, we also take into consideration how much money you earn, whether you've ever borrowed from us before, and various other factors as well. So, really, there are quite a few ways that you could end up getting the money you need. Plus, we're easy to work with! If you're hoping for or desperately need a certain amount, just let us know up front, and we'll do our best to accommodate you.
Quick and Easy Financing
If you're like most title loan borrowers, then you need to have your money as quickly as possible. Don't worry. We definitely understand that, which is why we process loan applications very quickly. You can get approval from us in just a few minutes of your time. And, even better yet, we'll get you your money fast too. Many borrowers are even able to get their money on the very same day they get approved.
This is definitely not the case with more common lending options. With those methods, the application process is very long and involved. It can take you a while just to gather all the mandatory documentation and fill out the application. Then, you can expect to wait several days or even weeks, especially during busy times, for your loan application to be processed. Since approval rates are low, you could wait all that time just to find out you're not getting approved. And, even if you do get approved, you can expect to wait longer for your money to come through and then even more time for it to clear and be available for use.
Obviously, other types of loans really aren't a good choice for the borrower in a time crunch. So, even if you can qualify for other borrowing options, title loans are the smartest option if you need to get your money as soon as possible.
Is there a long waiting period to obtain your loan?
Often, you can have your loan money within an hour of completing an application.
Are you a good candidate for an auto title loan?
To get approved, you'll need a lien-free vehicle title in your name and a verifiable source of income.
What's the first step in receiving a car title loan?
You can begin by submitting our handy online form or giving us a call.
Contact Loan Center Today
As you can see, we provide a lot of great advantages for today's borrowers. To learn more about how we can help you, fill out our simple online form, or give us a call. In just a few minutes of your time, you could be well on your way to a much better financial situation.
Store Locator > Wisconsin > Janesville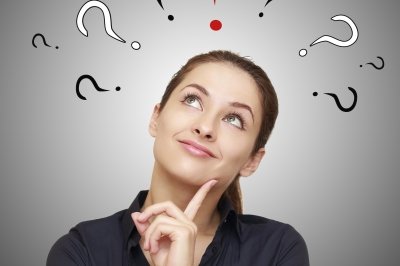 If you have questions, we have answers. Head over to our Frequently Asked Questions.
---
Find a Location by City