Car Title Loans in Kenosha, Wisconsin

GET FAST CASH NOW
Car Title Loans in Kenosha, Wisconsin
If you live in the Kenosha area and are in need of funds, then you should educate yourself about title loans, which are available via LoanCenter.
In case you're not educated on this option, a title loan is a type of personal loan. However, unlike other personal loans, these loans are backed by a very specific type of collateral: your vehicle title. Thus, you will need an auto title in your name with no liens against it in order to gain approval.
If you can satisfy these simple criteria, then you are a great candidate for a title loan, which can offer many positives to your life in Kenosha.
Easy Qualification Process
When people need financing, they often go into a panic over what their credit history looks like. They'll start checking their credit incessantly, which can often do more harm than good. They may even make desperate efforts to strengthen their credit, not realizing that can only be done with time.
If you've thought of trying any of these measures, stop. Instead, just apply for a title loan with us. Here at LoanCenter, we may consider your credit, but it doesn't play a major role in whether or not we'll work with you. We're more interested in the equity stored up in your automobile. So, if you possess a vehicle, a regular source of income, and can use the title as collateral, chances are we can work with you.
And, even better yet, making your loan payments on time may even help to better your credit score for real!
Work with Caring Lenders
A benefit of financing through LoanCenter is that we can help individuals from all walks of life. In fact, we frequently approve people who have poor credit or lower than average incomes. And, once we decide to work with you, we'll continue working with you.
We offer flexible repayment plans, and we're easy to deal with if you need to make any changes to your payment agreement. Just keep us in the loop! Also, unlike many other lenders, we do not charge a fee or penalize you in any way for paying your loan off early. In fact, we think it's a wonderful way for you to save money, and we even encourage it because we truly are on your side!
Improve Your Credit
Since we are not very strict about credit the way that so many other lenders are, we end up lending to a lot of people who have bad credit. The good thing about that, however, is that their credit often benefits by the end of the loan term.
When you make your loan payments as agreed upon, that information may be passed down to the credit bureaus. This, in turn, can help to strengthen your credit. And, when you pay off the loan, that last payment can have a big impact on your credit score as well. This can open you up for more types and lines of credit in the future, which shows that title loans can benefit you both now and in the future.
If you're smart with your loan, you could also use it to pay off old bills or debts hanging over your head. This is yet another way to improve your credit score.
We're proud to say that many of our borrowers make good use of our loans by using them to get back on their feet and back on track. And, because we care, if you need any help along the way, don't hesitate to ask us. We'll do what we can to empower our customers!
How many days does it take to receive the loan money?
There is no long waiting period. Once we process your application, you receive your loan immediately.
How can you utilize the loan funds?
Your loan total is yours to allocate as you wish. Spend it on bills or on a big purchase. It's your choice!
What do I do now?
To find out more, you can contact LoanCenter or fill out our contact form to have a personable loan agent contact you.
Get in Touch with Us Today!
In all of these regards and so many others, a title loan can be a wonderful thing. It can really help you out of a bad situation and offer you many perks over other types of borrowing. So, what are you waiting for? Get in touch with us today to learn more and, when you're ready, take the initial steps toward getting your title loan money!
Store Locator > Wisconsin > Kenosha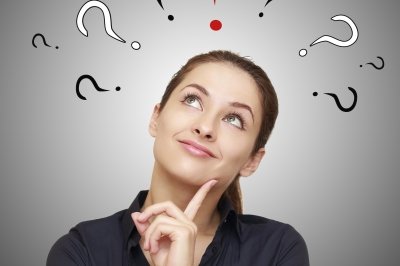 If you have questions, we have answers. Head over to our Frequently Asked Questions.
---
Find a Location by City