Car Title Loans in Sheboygan, Wisconsin

GET FAST CASH NOW
Car Title Loans in Sheboygan, Wisconsin
Many people in the Sheboygan vicinity find themselves in immediate need of money with no real way to get it. Whether you have a big bill due or you'd like to buy something you can't afford, a title loan from LoanCenter could be the answer that you've been hoping for.
In case you're not familiar with them, title loans are loans that are offered to borrowers who possess vehicle titles in their names. They must be able to provide the vehicle title as security for the loan. Usually, they also must have a type of provable regular income and be at least of adult age.
If you can meet these very simple stipulations, then there's a good chance that you can qualify for one of our title loans and all of the benefits that come along with them.
Continue Using Your Car
There are many myths about title loans. One of the most bizarre is that title loans require borrowers to give their auto over to the lender. However, this is not true! The reality is that you use your title as collateral, but you still get to keep using your vehicle as you satisfy the loan.
Your car never has to leave your ownership at any time, which should help you to relax! If worrying about what you would do without a method of transportation kept you back from getting a title loan, now you know that this is not a real fear. In fact, there are many pieces of inaccurate information floating around about title loans! So, before you believe something that gives you pause or makes you concerned, ask LoanCenter or research them yourself. You'll find that these loans are a lot simpler and more straightforward than most people give them credit for.
Avoid Asking Your Friends
If you're in need of money—and chances are you are if you're reading this—you might be considering all kinds of possibilities. Often, for example, people will contemplate borrowing from a friend or family member. And, while this might feel like the perfect solution to your money woes at first, really consider whether or not you want to do this.;
Borrowing can often be awkward, no matter how close you are to the lender. Whether they say yes or not, it can cause strain on your relationship, especially if you do obtain a loan and then have difficulty paying it back.
Ultimately, it's probably in your best interest to avoid borrowing from someone you know and to, instead, borrow through a great, reputable lender like the pros here at LoanCenter. There won't be any awkward interactions, and you'll have the pride of knowing you found a way to get the money you needed without turning to others.
A Fast Way to Get Funds
If you're like most people who seek out a title loan, you are applying because you need your money as speedily as possible. Fortunately, here at LoanCenter, we understand that, for most of our clients, time and speed are vital. That's why we never make you wait for your title loan approval.
Our sense of efficiency begins with the application process. You can fill out the basic form online or, if you like, give us a call to get pre-approved. From there, we'll work tirelessly to help you complete your loan application, provide all of the required documents, and then get approved for your loan.
This is much faster and better than other options, such as bank loans or other common loans, which often mandate you to fill out intricate, in-depth paperwork and then wait days or longer to determine if you've even been approved. And, with low approval rates, it's not likely that you will get a "yes," specifically if you have poor credit. Even if you do, you can count on more waiting time to get your funds and for them to be usable.
Here at LoanCenter, we know and understand that our borrowers do not have that type of time to waste. That's why we offer speedy approvals and even faster money. Most of our customers get their funds on the very same day that they apply for them, which makes title loans a great choice for anyone borrowing in an emergency situation or just in serious need of some fast cash.
Don't Stoop to Selling Your Car
Commonly, people who get into a "financial rough spot" will consider selling their cars as a way to get some money. But, is that really the path you want to choose? You could be left without a vehicle or with only one family vehicle that everyone is forced to share. Either situation could prove quite difficult depending on your circumstances. Plus, when you're acting from a place of severe need, you're likely to sell your precious automobile for less than it's fully worth.
Don't fall into this trap. Instead, apply for a title loan, which allows you to keep your car and still get the funds you require.
How much can you borrow?
The prime factor is the worth of your automobile.
How can you utilize the loan funds?
You may use your loan amount on anything you see fit, no questions asked.
Who is eligible for a car title loan?
You can easily receive a title loan if you simply have an automobile in your name that you own outright and proof of regular income that demonstrates you can pay back the vehicle loan.
Contact Us Today
In all of these ways and a whole lot more, title loans might just be the monetary answer you've been looking for. To learn more, fill out our basic online form or call us. We'll answer your questions and, when you're ready, get you started down the path to taking out your own title loan.
Store Locator > Wisconsin > Sheboygan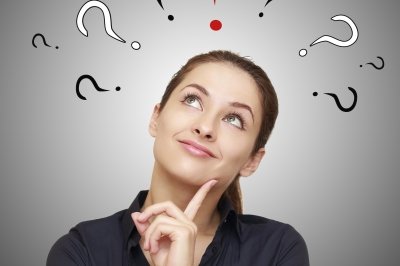 If you have questions, we have answers. Head over to our Frequently Asked Questions.
---
Find a Location by City