Car Title Loans in Fond Du Lac, Wisconsin

GET FAST CASH NOW
Car Title Loans in Fond Du Lac, Wisconsin
If you live in the Fond Du Lac, Wisconsin area and are in need of some immediate funds, you're in luck! Fond Du Lac residents can get a vehicle title loan from Loan Center, who will work with you to ensure you obtain the funds you need as soon as possible.
In case you're not familiar with car title loans, these are loans that utilize your automobile's title as security. And, because there is collateral as protection, you don't have to have good credit or even any credit in order to qualify.
So, no matter what your credit history looks like, a Fond Du Lac title loan can be an ideal option for you to get money right away!
Stop Selling Your Stuff
All too often, we hear about people selling things they possess when they get into a jam. They might sacrifice jewelry, heirlooms, or other objects precious to them just to try and get some income when they're in serious need. This is especially sad since these people have such an easy and more viable choice in front of them: getting a title loan.
If you have a vehicle, there's no reason to sell or pawn something you value. Just use your car title as collateral, keep driving your vehicle, and get the money you need, and then pay it back over time. What could be better?
Keep your Car
Regretfully, a lot of people are very misled about title loans. One of the most common misunderstandings floating around, for example, is that getting a title loan means signing ownership of your car over to the title loan lender.
Luckily for you and for borrowers everywhere, that's not how they work! Instead of signing over your actual car, you merely use the vehicle title as collateral. Once the loan has been paid in full, the car title reverts back to you. Even better yet, you get to keep and continue to drive your car throughout the course of the loan. In fact, it never has to leave your sight.
When you hear lies like these about title loans, don't believe the hype. Trust us and the contract you sign to tell you the real truth about title loans.
Work with Lenders Who Care
A positive of borrowing through LoanCenter is that we can help people from all walks of life. In fact, we frequently approve people who have poor credit or lower than average incomes. And, once we choose to work with you, we'll continue working with you.
We offer flexible repayment plans, and we're easy to deal with if you need to make any changes to your payment terms. Just keep us informed! Also, unlike many other lenders, we do not charge a fee or punish you in any way for paying your loan off early. In truth, we think it's a wonderful way for you to save money, and we even encourage it because we truly are on your team!
Boost Your Credit
Here at Loan Center, we do take a look at your current credit report and overall credit history. However, if these things are poor, don't assume that you cannot borrow from us. We pride ourselves on always considering the "big picture" of a borrower and offering loans to people with both great credit and poor credit or even no credit at all.
What's even better is that many of the borrowers who enter into a loan agreement with poor credit or no credit leave it with a much improved credit score. That's because, as you make your loan payments on time, this information may be reported to the credit bureaus, thereby increasing your score. And, when you pay the loan off, that can serve as a major boost to your credit score.
In these ways, a title loan could potentially assist you both in the short-term and the long-term. Many of our borrowers, after successfully completing their title loan agreements, are able to qualify for more and more diverse lines and types of credit in the future.
How fast will I receive my loan amount?
We work fast so that you obtain your funds immediately.
What do you need to qualify for a title loan?
Qualifying for an auto loan is super doable if you own your own vehicle and have a job.
How do I find out more?
You can begin by submitting our convenient online form, giving us a call, or coming in to your closest location. As you can tell, a title loan is an excellent route to take. To try it out for yourself, contact Loan Center and begin the application process. It might just be one of the best and most helpful things you've ever done for yourself!
Get in Touch with Us Today!
Store Locator > Wisconsin > Fond Du Lac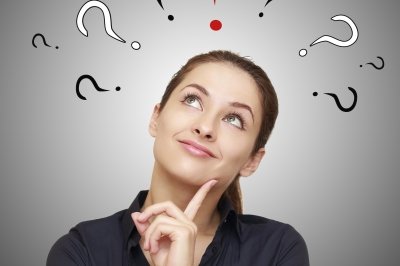 If you have questions, we have answers. Head over to our Frequently Asked Questions.
---
Find a Location by City