Car Title Loans in La Crosse, Wisconsin

GET FAST CASH NOW
Car Title Loans in La Crosse, Wisconsin
If you reside in the La Crosse area and are in need of money, then you should educate yourself about title loans, which are offered via LoanCenter.
In case you're not educated on the concept, a title loan is a variety of personal loan. However, unlike other personal loans, these loans are backed by a very specific type of collateral: your automobile title. As a result, you will need a car title in your name with no liens against it in order to get approved.
If you can satisfy these simple criteria, then you are a great candidate for a title loan, which can provide many benefits to your life in La Crosse.
Don't Sell Your Stuff
All too commonly, we hear about people selling things they own when they get into a bad financial situation. They might sacrifice jewelry, heirlooms, or other things precious to them just to try and get some income when they're in desperate need. This is particularly sad since these people have such an easy and more profitable possibility available to them: getting a title loan.
If you have a car, there's no need to sell or pawn something you value. Just use your car title as security, keep driving your vehicle, and get the financing you need, and then pay it back over time. What could be easier?
An Option for Almost Everyone
So, how do vehicle title loans work? You might not be eligible for credit cards, or maybe you've already exhausted the ones that you own. And, also, bank loans and other more traditional forms of borrowing often have extremely difficult credit requirements, leaving you feeling like you have nowhere to go.
Before you give up, however, know that you do have an alternate option. You can decide to try a title loan with LoanCenter. In case you're not familiar with the concept, title loans are loans that are provided to borrowers who own cars and who are willing to utilize their vehicle title as collateral on the loan.
And, since there is collateral as security, it's not needed to have perfect credit in order to qualify for a title loan. As long as there's equity in your automobile and you don't have any liens over it, a title loan is typically yours for the taking.
A Fast Way to Get Funds
Having all your paperwork together will make the application process much quicker, which means you'll also get your loan quicker.
Just how fast? Well, LoanCenter can often get your application processed and approved in as little as half an hour. In fact, many people apply for a title loan and then get their funds on the very same day.
Unlike with other loans, where approval can take weeks and then getting your loan takes even longer, title loans are typically immediately approved, and the funds are quickly delivered to you!
Does Your Credit Affect Your Loan Eligibility?
The good news is that you actually can get a title loan through us, even with bad credit. Since you'll be offering your vehicle title as collateral, the loan is less risky for us, which means we don't have to put quite as much value in your credit. Instead, we base our decision about whether you can borrow and, if so, how much on the value of your vehicle. The more your vehicle is worth, the more you can typically borrow.
We do examine your credit in most cases, but that's mainly so that we can offer you the most reasonable interest rate and general loan terms possible. We use your credit, no matter what it looks like, to try and help you, not as a mark against you the way some types of lenders do.
Title Loan Q&A
How long does it take to receive the loan money?
There is no long waiting period. Once we approve your application, you can access your money immediately.
Can you use the loan funds on anything?
The funds can be used for bills, a costly purchase, or really anything you like, though it's always smart to use them responsibly.
What do you have to have to qualify for an auto loan?
To get approved, you'll need a lien-free vehicle title in your name and a valid source of income.
Contact Loan Center Today
In all of these ways and many others, taking out a title loan with us has the power to better your life, both now and later. To start down the path toward a brighter financial future, fill out our basic loan form online or give us a call. We'll happily provide you with a pressure free, obligation free loan quote to show you what we can do for you, so make contact. We can't wait to assist you!
Store Locator > Wisconsin > La Crosse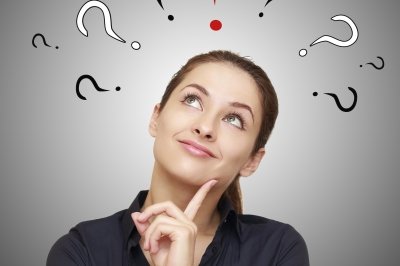 If you have questions, we have answers. Head over to our Frequently Asked Questions.
---
Find a Location by City