Car Title Loans in Summerville, South Carolina

GET FAST CASH NOW
Car Title Loans in Summerville, South Carolina
Most individuals have been in a situation in which they really needed cash, but were unsure as to how to get it. If you're currently in that place, know that you're not alone, and that you likely have more options than you think. One of the best of those options, however, is taking out a car title loan.
If you own a car, then there's a very likely chance that you can get one of these loans through the professionals here at LoanCenter. We take pride in assisting all kinds of people in all kinds of situations. As long as you're willing to use your vehicle title as loan collateral, then we'll do everything we are able to in order to help you and to ensure you get to enjoy the many benefits of title loans.
Don't Sell! Borrow Instead
All too regularly, we hear about individuals selling things they possess when they get into a jam. They might sacrifice jewelry, heirlooms, or other things precious to them just to try and get some money when they're in serious need. This is particularly unfortunate since these individuals have such an easy and more viable option in front of them: getting a title loan.
If you have a vehicle, there's no need to sell or pawn something you value. Just use your car title as security, keep using your car, and get the financing you need, and then pay it back over time. What could be better?
An Easy, Breezy Qualification Process
You might not be eligible for credit cards, or maybe you've already fully used the ones that you have. And, also, bank loans and other more common forms of borrowing often have extremely stringent credit restrictions, leaving you feeling like you have nowhere to go.
Before you give up, however, realize that you do have another tactic. You can choose to take out a title loan with LoanCenter. In case you're not aware of the concept, title loans are loans that are given to individuals who possess vehicles and who are able to use their vehicle title as collateral on the loan.
And, since there is collateral involved, it's not needed to have perfect credit in order to obtain a title loan. As long as there's equity in your vehicle and you don't have any liens on it, a title loan is generally yours for the taking.
Quick and Easy Financing
Having all your documents together will make the application process much more efficient, which means you'll also get your funds hastily.
Just how rapidly? Well, LoanCenter can often get your application processed and approved in as little as thirty minutes. In fact, many people apply for a title loan and then get their loan on the very same day.
Unlike with other loans, where approval can take days and then getting your funds takes even more time, title loans are typically rapidly approved, and the funds are quickly delivered to you!
Bad Credit is No Problem
Your credit is not a major factor in deciding whether or not you can borrow with us. Instead, we focus mainly on the fact that you have a reliable, regular source of pay that will enable you to pay back the loan and on the equity in your vehicle. Typically, the more your car is worth, the more you can borrow.
If you possess a newer car, this works out perfectly for you since you'll be able to borrow a large amount in most cases. In fact, as long as what you're borrowing is less than the value of the vehicle, you should be fine.
Of course, it's not just new cars that qualify for a title loan. Even older vehicles still have value in them, so you can still obtain a loan of some amount with an older car. Plus, it's often wiser to borrow less to keep your interest affordable and to make your loan easier to pay off.
Remember as well that, no matter how much loan money you are offered, you can control how much you borrow. You're never forced into taking the full loan amount offered to you, which makes it easier to do what you need but also to borrow responsibly.
How soon can the loan be completed?
Typically, you can have your loan money within an hour of filling out an application.
How are you allowed to use the loan?
You may use your loan funds on anything you like, no questions asked.
What's the first move in receiving a title loan?
Fill out an application on our site and pre-qualify instantly.
Contact Loan Center Today
Store Locator > South Carolina > Summerville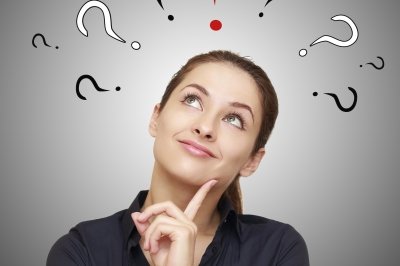 If you have questions, we have answers. Head over to our Frequently Asked Questions.
---
Find a Location by City