Car Title Loans in Spartanburg, South Carolina

GET FAST CASH NOW
Car Title Loans in Spartanburg, South Carolina
Many people in the Spartanburg vicinity find themselves in fast need of funds with no real way to get it. Whether you have a large bill due or you'd like to make a purchase you can't afford, a title loan from LoanCenter could be the option that you've been searching for.
In case you're not familiar with them, title loans are loans that are offered to borrowers who own vehicle titles in their names. They must be able to use the vehicle title as surety for the loan. Typically, they also must have a type of provable regular income and be at least of adult age.
If you can meet these very basic requirements, then there's an excellent chance that you can qualify for one of our title loans and all of the perks that come along with one.
Avoid Selling Your Belongings
All too often, we hear about people selling objects they possess when they get into a jam. They might sacrifice things like:
Jewelry
Family heirlooms
Antiques
Tools and equipment
Selling off things you don't want to part with is always sad. It's especially unfortunate in this case since many borrowers miss out on a better option: title loans If you have a vehicle, there's no reason to sell or pawn something you care about.
Just use your car title as collateral, keep using your car, and get the financing you need, and then pay it back over time. What could be simpler?
If a title loan sounds like it could be a great option for you and like a much better alternative than selling something you care about, then we encourage you to fill out our effortless pre-qualification form online. This simple form will ask for some very basic information from you about you and your automobile. After you submit the form, you'll know right away if you pre-qualify for a loan.
Our online application is a great way to avoid wasting your time and to get an idea of about how much you could receive through one of our title loans. Of course, if you have questions or concerns after completing the form, our loan professionals are always available to help you. Furthermore, if you do choose to go ahead with a title loan (and you definitely should!), one of our friendly loan professionals will talk you through the whole process from beginning to end.
Superior Speed
Having all your documentation together will make the application process much faster, which means you'll also get your money faster. Thus, gather together your vehicle title, your government-issued ID, and proof of regular income, and have those ready before you reach out to us. Of course, if you're having trouble getting or locating an item, we're glad to offer support and advice!
When you have these documents at the ready, though, LoanCenter can often get your application processed and approved in as little as thirty minutes. Actually, many people apply for a title loan and then get their loan on the very same day.
Unlike with traditional loans, where approval can take months and then getting your money takes even more time, title loans are usually rapidly approved, and the funds are rapidly given to you!
Build Your Credit
Since we are not incredibly picky about credit the way that so many other lenders are, we end up lending to a lot of people who have poor credit. The good news about that, however, is that their credit often gets better by the end of the loan term.
When you make your loan payments as agreed upon, that information may be passed down to the credit bureaus. This, in turn, can help to build your credit. And, when you pay off the loan, that final payment can have a big effect on your credit score as well. This can open you up for more types and lines of credit in the future, which shows that title loans can benefit you both in the short-term and the long-term .
How long does it take to receive the loan amount?
Once the paperwork is completed and approved, you'll get your money immediately
Who is qualified for a vehicle loan?
If you have a profession or other source of regular money and own a vehicle, you can obtain a car loan, even with poor credit.
Where do I start?
You can fill out your application completely online, or you're welcome to do it in person or on the phone.
Contact Us Today
Store Locator > South Carolina > Spartanburg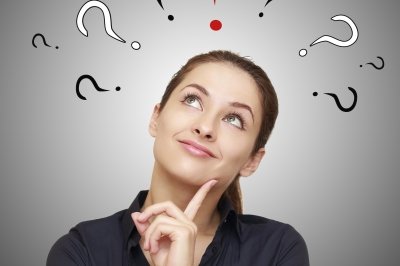 If you have questions, we have answers. Head over to our Frequently Asked Questions.
---
Find a Location by City