Car Title Loans in Aiken, South Carolina

GET FAST CASH NOW
Car Title Loans in Aiken, South Carolina
Aiken, South Carolina is a lovely place to call home. Unfortunately, though, life there sometimes gets costly. If you are grappling with your living expenses or with buying things you want or need, you're not alone. Many Aiken inhabitants have this problem.
The good news, however, is that you do have a convenient way to get the funds you need, at least if you have an automobile. That option is to take out a title loan through LoanCenter. These are loans that are offered based on your ability to utilize your vehicle title as collateral on the loan.
If you're willing and able to do that, then you can obtain a title loan from us and get the money you need instantly! Plus, you'll obtain a lot of other great benefits along the way.
What Do You Need to Qualify?
Often, we come across borrowers who think they couldn't possibly qualify for one of our title loans. Usually, these are individuals who have been rejected for other types of funding or loan before. Even if that applies to you, we still encourage you to give LoanCenter a shot!
We don't have the difficult qualifications of many other lenders, mostly because our loans are based on collateral, instead of on credit alone. We can approve almost anyone who possesses a vehicle, has income, and is able to use their title as loan security. Meet that very basic criteria, at least to start, and you're probably a perfect candidate for a loan through us.
Avoid Borrowing from Friends and Family
If you're in need of money—and chances are you are if you're reading this—you might be considering all kinds of options. Commonly, for example, people will think about borrowing from a friend or family member. And, while this might feel like the perfect solution to your money woes at first, really consider whether or not you want to do this.
Borrowing can often be awkward, no matter how close you are to the person. Whether they say yes or not, it can cause strain on your relationship, especially if you do get a loan and then have difficulty paying it back.
Ultimately, it's probably in your best interest to avoid borrowing from someone you know and to, instead, borrow through a great, reputable lender like the pros here at LoanCenter. There won't be any awkward interactions, and you'll have the satisfaction of knowing you found a way to get the money you needed without relying on others.
Work with Lenders Who Care
An advantage of working with us is that we can help borrowers from all walks of life. In fact, we often approve people who have bad credit or lower than average incomes. And, once we decide to work with you, we'll keep working with you.
We offer flexible repayment plans, and we're easy to deal with if you need to make any changes to your payment arrangement. Just let us know! Also, unlike many other lenders, we do not charge a fee or penalize you in any way for paying your loan off ahead of time. In fact, we think it's a great way for you to save money, and we even encourage it because we truly are on your side!
Does Your Credit Affect Your Loan Eligibility?
Your credit is not a major factor in determining whether or not you can borrow with us. Instead, we focus mainly on the fact that you have a reliable, regular source of pay that will enable you to pay back the loan and on the worth in your vehicle. Usually, the more your car is worth, the more you can borrow.
If you own a newer car, this works out great for you since you'll be able to borrow a large amount in most cases. In fact, as long as what you're borrowing is less than the value of the automobile, you should be fine.
Of course, it's not just very expensive cars that are eligible for a title loan. Even older vehicles still have worth in them, so you can still qualify for a loan of some amount with an older automobile. Also, it's often wiser to borrow less to keep your interest affordable and to make your loan easier to pay off.
Remember too that, no matter how much loan money you are offered, you can control how much you borrow. You're never talked into taking the full loan amount offered to you, which makes it easier to receive what you need but also to borrow responsibly.
What are the borrowing limitations for a car loan?
Your income, general credit history, and car value are all considered in determining how much you can borrow.
How long do I have to wait to get my money?
Generally, you will get your loan amount on the very same day that you apply.
What do I do from here?
Apply for a loan with LoanCenter immediately! The faster you do, the more quickly you could have cash in your wallet. Getting a title loan through us can be a wonderfully positive experience for you. We invite you to take the beginning steps right away. The sooner you do, the sooner you can have the funds you need!
Get in Touch with Us Today!
Store Locator > South Carolina > Aiken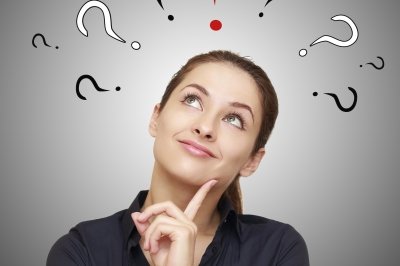 If you have questions, we have answers. Head over to our Frequently Asked Questions.
---
Find a Location by City