Car Title Loans in Charleston, South Carolina

GET FAST CASH NOW
Car Title Loans in Charleston, South Carolina
Most individuals have landed in a situation where they seriously needed cash, but were unsure as to how to obtain it. If you're currently in that situation, know that you're not alone, and you likely have more options than you think.
You might consider turning to friends or family members in this scenario. But, borrowing money, even from those you're closest to, can be extremely embarrassing. Plus, if you run into problems paying back the loan, it could ruin a relationship. Taking out a high interest payday loan or selling your possessions aren't ideal solutions either and often cause more problems in the long run.
A much better option all around is taking out a vehicle title loan. If you own a car, then there's a very good chance that you can get one of these loans through the professionals here at LoanCenter. We take joy in helping all kinds of people in all kinds of situations. As long as you're willing to use your vehicle title as loan security, then we'll do all we are able to assist you and to ensure you get to enjoy the many advantages of title loans.
What Do You Need to Qualify?
You'll be happy to know that qualifying for a title loan is actually not as difficult as you might believe! The eligibility requirements are actually pretty easy to meet.
We ask that you be an adult, which means at least 18 years of age. We also ask that you own your vehicle fully and have no liens on the vehicle. If there have been liens formerly, we may ask you to show proof that the liens have been cleared. You will also need a regular source of income, such as a full-time or part-time job, to indicate that you can pay back the loan.
Typically, if you can meet these simple requirements, you can get a title loan! As long as there is equity or worth left in your auto—and there is in most vehicles—chances are that we can help you!
As you can now realize, the qualifications for title loans are not difficult. Almost anyone can get one. And, the more your car is worth, the more money you can qualify for. So, if you have a recent car or a car that's otherwise expensive, getting the money you want shouldn't be difficult. You can generally borrow any amount that doesn't go over the car's total value.
However, drivers with less valuable cars can still borrow. And, sometimes, borrowing smaller amounts with an older vehicle or just not taking the full amount you're eligible for can be safer. It can make the loan more manageable and easy to pay back. Ultimately, we'll let you know what you can borrow, and then you can make your own decisions from there.
Superior Speed
Many people who choose title loans are in need of money fast. They might need this money to pay an overdue bill or just to survive until their next paycheck. Whatever your reasons, if you need your money right away, a title loan is definitely the right choice.
We make our application process as simple and straightforward as possible so that it doesn't take you much time. In fact, you can actually apply online in just a few minutes and get instant pre-approval. When compared to the complex application process required by banks and most other lenders, ours is a whole lot faster, easier, and more stress-free.
Once you are approved for a loan, we do our best to get you your cash right away. In fact, many of our borrowers get their money on the very same day that they take out the loan! When compared to the days or even weeks it can take you to get money from a bank or other lender—and that's if you even qualify—a title loan is easily the quickest option around.
What kind of cash can I get with a car title loan?
Your income, general credit history, and car value are all considered in determining how much you can borrow.
Who is eligible for a car title loan?
You can easily receive a vehicle title loan if you simply possess a car in your name that you own completely and have proof of regular income that shows you can pay back the car title loan.
What do I do now?
Apply for a loan with us today! The sooner you do, the sooner you could have money in your pocket.
Contact Loan Center Today
In all of these regards and so many others, a title loan can be an incredible choice. It can really help you out of a difficult situation and offer you many benefits over other types of borrowing. So, what are you waiting for? Get in touch with us today to learn more and, when you're ready, take the first steps toward getting your title loan money!
Store Locator > South Carolina > Charleston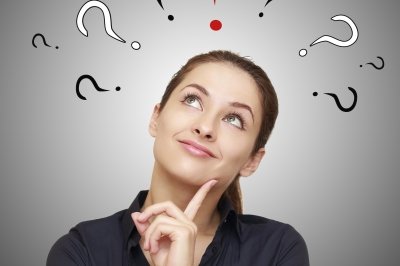 If you have questions, we have answers. Head over to our Frequently Asked Questions.
---
Find a Location by City