Car Title Loans in Florence, South Carolina

GET FAST CASH NOW
Car Title Loans in Florence, South Carolina
Florence, South Carolina is a wonderful place to reside. Unfortunately, though, life there sometimes gets costly. If you are having difficulty with your living costs or with buying purchases you want or need, you're not by yourself. Many Florence residents have this problem.
The good news, however, is that you do have a convenient way to get the funds you want, at least if you have a car. That option is to take out a title loan through LoanCenter. These are loans that are offered based on your ability to use your vehicle title as collateral on the loan.
If you're willing and able to do that, then you can obtain a title loan from us and get the financing you need immediately! Plus, you'll get a lot of other great advantages along the way.
Continue Driving Your Car
There are many misunderstandings about these types of loans. One of the most widespread is that title loans force you to give your car over to the lender. However, this is not true! The truth is that you use your title as collateral, but you still get to keep using your vehicle as you complete the loan.
Your car never has to leave your sight at any time, which should help you to breathe a big sigh of relief! If worrying about what you would do without a vehicle kept you away from applying for a title loan, now you know that this is not a valid concern.
In fact, there are many myths floating around about title loans! So, before you believe something that gives you pause or makes you worry, ask LoanCenter or research them yourself. You'll find that these loans are a lot more basic and more straightforward than most people give them credit for.
Qualify with Ease
You might not be eligible for credit cards, or maybe you've already maxed out the ones that you possess. And, then, bank loans and other more traditional forms of borrowing often have extremely strict credit qualifiers, leaving you feeling like you have nowhere to go.
Before you give up, however, understand that you do have an alternate choice. You can decide to apply for a title loan with LoanCenter.
And, since there is collateral at play, it's not needed to have great credit in order to obtain a title loan with us. As long as there's worth in your automobile and you don't have any liens over it, a title loan is usually yours for the taking.
Superior Speed
Many people who choose title loans are in need of money fast. They might need this money to pay a late bill or just to make it until their next pay date. Whatever your reasons, if you need your money right away, a title loan is definitely the right choice.
We make our application process as simple and straightforward as possible so that it doesn't take you a ton of time. In fact, you can actually apply online in just a few minutes and get instant pre-approval. When compared to the complex application process required by banks and most other lenders, ours is a whole lot faster, easier, and less stressful.
What's more is that, once you are approved for a loan, we do our best to get you your cash as quickly as possible. In fact, many of our borrowers get their money on the very same day that they are approved for it! When compared to the days or even weeks it can take you to get money from a bank or other lender—and that's if you even qualify—a title loan is easily the most expedient option around.
Improve Your Life
There are so many ways that you can use a personal loan from LoanCenter. Maybe, for example, you want to pay off that credit card debt that's been bothering you for a while now. Or, maybe you just would like to consolidate it to make payments easier. You could actually pay any serious bill or debt or at least pay it down with a title loan.
Using your loan responsibly in this way will set you up for future financial success, which is just one of the many ways in which a title loan can ultimately have a major positive impact on your life. While borrowing sometimes gets a bad rep, if you do it the correct way, it can actually be an investment in your wellbeing.
How much can I borrow via vehicle title loan?
The total will differ and is based on several different factors.
Are auto title loans hard to get?
Qualifying for a car title loan is super doable when you own your own vehicle and have a job or other source of regular income.
How do I start?
Apply for a loan with us immediately! The more quickly you do, the sooner you could have cash in your pocket.
Contact Us Today
Store Locator > South Carolina > Florence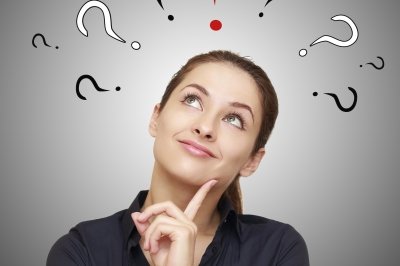 If you have questions, we have answers. Head over to our Frequently Asked Questions.
---
Find a Location by City