Car Title Loans in Nampa, Idaho

GET FAST CASH NOW
If you live in the Nampa, Idaho area and are in need of some immediate funds, you're in luck! Nampa residents can get an auto loan from LoanCenter.
These are fast, easy loans that just about anyone who owns a vehicle can get. So, if you have a car of your own, be sure to explore this option. It could change your life and your financial situation for the better!
Easy Qualification
Often, we come across borrowers who think they couldn't possibly qualify for one of our title loans. Usually, these are individuals who have been turned down for other types of credit or loans before. Even if that applies to you, we still implore you to give us a shot!
We don't have the strict qualifications of many other lenders, mainly because our loans are based on collateral, instead of on credit alone. This allows us to assist almost anyone who has a car, has income, and is able to use their title as collateral. Meet that very basic criteria, at least to start, and you're probably a great candidate for a loan through LoanCenter.
In addition to the vehicle title, you'll simply need proof of identity, as well as proof of verifiable income. This is to demonstrate that you'll be able to satisfy the loan.
In terms of your credit, you can qualify even with poor credit or no credit, though having good or decent credit can help you to qualify for a lower interest rate. However, even when borrowers have poor credit, we still offer some of the most fair interest rates around.
As you can see, the qualifications for title loans are not difficult. Almost anyone can get one. And, the more your vehicle is worth, the more money you can qualify for. So, if you have a newer car or a car that's otherwise worth a lot, getting the money you want shouldn't be difficult. You can generally borrow any amount that's less than the car's overall value.
However, drivers with less desirable cars can still borrow. And, sometimes, borrowing lesser amounts with an older vehicle or just not taking the full amount you're able to get can be sagely. It can make the loan more affordable and easier to pay back. Ultimately, we'll tell you what you can borrow, and then you can make your own choices from there.
Superior Speed
Many people who choose title loans are in need of money as soon as possible. They might need this money to pay a delinquent bill or just to survive until their next paycheck. Whatever your reasons, if you need your money fast, a title loan is definitely the best option.
We make our application process as simple and straightforward as possible so that it doesn't take you a ton of time. In fact, you can actually apply online in just a few minutes and get instant pre-approval. When compared to the complicated application process required by banks and most other lenders, ours is a whole lot faster, easier, and less stressful.
What's more is that, once you are approved for a loan, we do our best to get you your cash fast. In fact, many of our borrowers get their money on the very same day that they take out the loan! When compared to the days or even weeks it can take you to get money from a bank or other lender—and that's if you even get approved—a title loan is easily the quickest option around.
Better than Selling Your Vehicle
Often, people who get into a "financial pickle" will think about selling their vehicles as a way to obtain some money. But, is that honestly the route you want to go down? You could be stuck without a car or with only one family vehicle that everyone is forced to share. Either situation could prove quite hard depending on your circumstances. Plus, when you're acting from a place of panic, you're likely to sell your precious car for less than it's truly worth. Don't fall into this trap. Instead, opt for a title loan, which enables you to keep your car and still get the money you need.
Common Questions and Concerns about Title Loans
How much cash does an auto title loan offer?
The most important factor is the worth of your vehicle. However, if you need to borrow a certain amount, let us know upfront, and we'll do our best to work with you!
How can you use the loan money?
Your loan money is yours to utilize as you prefer. Spend it on bills or on a major purchase. It's up to you!
What do you have to have to qualify for a car title loan?
To get approved, you'll need a lien-free vehicle title in your name and a valid source of regular income.
Get in Touch with Us Today!
As you can tell, a title loan is a great choice. To try it out for yourself, contact Loan Center and begin the application process. It might just be one of the best and wisest things you've ever done for yourself!
Store Locator > Idaho > Nampa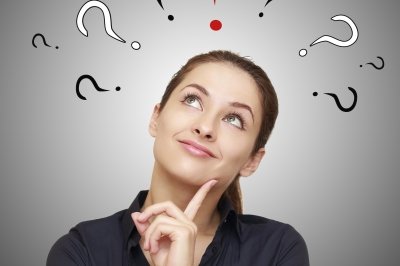 If you have questions, we have answers. Head over to our Frequently Asked Questions.
---
Find a Location by City