Car Title Loans in Lewiston, Idaho

GET FAST CASH NOW
If you live in the Lewiston area and are in need of financing, then you should learn about title loans, which are available through LoanCenter.
In case you're not educated on the concept, a title loan is a variety of personal loan. However, unlike other personal loans, these loans are secured by a very specific piece of collateral—your vehicle title. As such, you will need a car title in your name with no liens tied to it in order to qualify.
If you can meet these simple criteria, then you are a great candidate for a title loan, which can provide many benefits to your life in Lewiston.
The Lenders Who Work With You
So, you think you need a title loan? If so, don't fret over your credit standing or how much money you make. Unlike many other types of lenders, we're willing to assist a wide variety of borrowers from all different walks of life. As long as you have a automobile that you own fully, a regular source of income, and will use your title as collateral, you can generally get one of our loans!
And, how you spend the money is your decision. People often use loans from us to pay past due bills, to make it through a challenging month when their pay was less than expected, or to fund a big purchase. We never pry into how you allocate the loan or why you want it in the first place. Our priority is simply to get as many people approved as we possibly can so that they can finance the things they want and need in their lives.
Borrow What You Want
While other lenders often have very strict requirements about not just who can borrow, but how much, we're a lot more open.
With us, you can often borrow as much as you want, as long as the total that you want to borrow is less than the equity stored in your car. And, if you need to borrow a certain amount, let us know that upfront, and we'll do our very best to work with you.
Enjoy Fast Financing
If you're like other title loan borrowers, then you need to have your money as fast as possible. Don't worry. We definitely understand that, which is why we process loan applications very quickly. You can get approval from us in just a few minutes of your time. And, even better yet, we'll get you your money right away too. Many borrowers are even able to get their loan funds on the very same day they get approved for them.
This is definitely not the case with more traditional lending options. With those routes, the application process is incredibly long and in-depth. It can take you awhile just to gather all the necessary documentation and fill out the application. Then, you can expect to wait several days or even longer, especially during busy times, for your loan application to be reviewed. Since approval rates are low, you could wait all that time just to find out you're not getting approved. And, even if you do get approved, you can expect to wait longer for your money to come through and then even more time for the funds to clear and be available for use.
As you can tell, other types of loans really aren't a good option for the borrower in a rush. So, even if you can qualify for other borrowing options, title loans are the way to go if you need to get your money as soon as possible.
Understand How We Use Your Credit
As mentioned, there's a great chance that you actually can get a title loan through us, even with poor credit. Since you'll be using your vehicle title as security, the loan is less risky for us, which means we don't have to put quite as much faith in your credit. Instead, we base our decision about whether you can borrow and, if so, how much on the worth of your vehicle. The more your car is worth, the more you can usually borrow.
We do examine your credit in most cases, but that's mainly so that we can offer you the best interest rate and general loan terms possible. We use your credit, no matter what it looks like, to try and assist you, not as a mark against you the way some types of lenders do.
How fast will I acquire my loan amount?
There is no long waiting period. Once we process your application, you can access your money instantly.
What do you need to qualify for a vehicle title loan?
If you have a profession or other source of income and own a vehicle, you can usually qualify for a vehicle title loan, even with bad credit.
How do I learn more?
Complete an application on our site and pre-qualify immediately.
Get in Touch with Us Today!
Store Locator > Idaho > Lewiston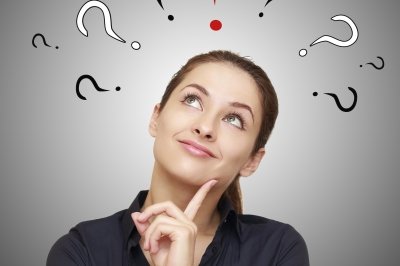 If you have questions, we have answers. Head over to our Frequently Asked Questions.
---
Find a Location by City