Car Title Loans in Idaho Falls, Idaho

GET FAST CASH NOW
If you live in the Idaho Falls area and are in need of money, then you should learn about title loans, which are available via LoanCenter.
In case you're not aware of the concept, a title loan is a type of personal loan. However, unlike other personal loans, these loans are protected by a very specific sort of collateral—your automobile title. As such, you will need a car title in your name with no liens against it in order to get approved.
If you can satisfy these easy eligibility requirements, then you are an excellent candidate for a title loan, which can bring many positives to your life in Idaho Falls.
Basic Title Loan Qualifiers
Aside from having a car title to put up as loan collateral, you will need a few simple things to get your loan. These include:
A verifiable source of regular income
A valid government ID
Proof that your title is lien-free and that any past liens have been cleared
Superior Speed
While car title loans bring a great many advantages to Idaho Falls residents, perhaps one of the best is just how quickly borrowers can get their loan money, especially when compared to other lending options, like banks and more traditional lenders.
When you borrow via these more common alternatives, you can expect a long application process that includes incredibly detailed information, much of which may be difficult to get. As a result, just filling out your loan application can take many days if not longer. Then, you have to wait many business days or more to learn if you've even been accepted for the loan. And, since most other lending choices have stringent credit and background requirements, there's a good chance you won't be, which means you could spend all that time just to get nothing.
Even if you are accepted for another type of loan, you can expect to wait several business days or more to get your loan and then more time for the money to clear and actually be available for use. Nothing about this procedure, if you can even get approved, spells speed or efficiency.
If you're not in a place where you can wait and wait for a loan you may get, a title loan from LoanCenter is clearly the greatest option. We work hard to quickly assess your application. And, if you do get approved for the loan, we'll make sure you get your funds as soon as possible. In fact, in most cases, our customers get their loan money delivered and ready for use on the very same day that they qualify.
What's even better is that you can use these loan funds however you would like. Unlike other types of lenders, we'll never ask you why you need the funds or what you plan to do with them. As long as you can qualify for the funds you want, which isn't difficult to do in most situations, you can get your money from us, and you can get it fast.
A Better Alternative
Often, people who get into a "financial rough spot" will think about selling their cars as a way to obtain some cash. But, is that honestly the path you want to take? You could be left without a car or with only one family vehicle that everyone is forced to share. Either situation could prove quite challenging depending on your circumstances. Plus, when you're acting from a place of severe need, you're likely to sell your precious vehicle for less than it's actually worth. Don't fall into this trap, or any other. Things like pawning possessions, borrowing from family members, or selling things you care about are never the best course of action. Instead of resorting to measures like these, just choose a title loan, which allows you to keep your car and still get the money you require.
How much time does it take to receive the loan funds?
Typically, you will get your loan money on the very same day that you apply.
How can you utilize the loan money?
You may use your loan funds on anything you see fit, no questions asked.
Are car loans hard to get?
Qualifying for a title loan is super easy providing you own your own vehicle and have a job.
Contact Loan Center Today
Taking out a title loan courtesy of us can be a wonderfully positive experience for you. We invite you to take the first steps right away. The sooner you do, the sooner you can have the money you need!
Store Locator > Idaho > Idaho Falls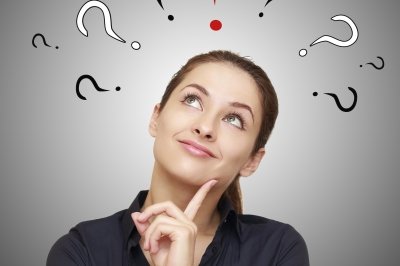 If you have questions, we have answers. Head over to our Frequently Asked Questions.
---
Find a Location by City