Car Title Loans in Boise, Idaho

GET FAST CASH NOW
Most people have landed in a situation in which they really needed cash, but were unsure as to how to obtain it. If you're currently in that place, know that you're not alone, and that you likely have more options than you are aware of.
One of the best of those options, however, is taking out a LoanCenter title loan. If you own a car, then there's a very high chance that you can get one of these loans through the professionals here at LoanCenter. We take pride in helping all kinds of people in all kinds of situations.
What do You Need to Qualify?
You'll be happy to know that qualifying for a title loan is actually not as difficult as you might believe! The eligibility requirements are pretty easy to meet.
We ask that you be an adult, which means at least 18 years of age. We also require that you own your vehicle outright and have no liens on the title. If there have been liens formerly, we may ask you to show proof that the liens have been resolved. You will also need a verifiable source of income, such as a full-time or part-time job to indicate that you can pay back the loan.
Typically, if you can meet these qualifiers, you can get a title loan! As long as there is equity or worth left in your vehicle—and there is in most vehicles—chances are that we can lend to you!
What's more is that you can often borrow as much as you require, as long as the amount that you wish to borrow is less than the value stored in your car. There are no absurd qualifications or long, confusing application processes. Just meet some simple criteria, and the loan is yours— just like that.
Superior Speed
Many people who opt for title loans are in need of money fast. They might need this money to pay a delinquent bill or just to survive until their next payday. Whatever your reasons, if you need your money fast, a title loan is definitely the way to go.
We make our application process as simple and straightforward as possible so that it doesn't take you much time. In fact, you can actually apply online in just a few minutes and get instant pre-approval. When compared to the complicated application process required by banks and most other lenders, ours is a whole lot faster, easier, and more stress-free.
What's more is that, once you are approved for a loan, we do our best to get you your cash as quickly as possible. In fact, many of our borrowers get their money on the very same day that they take out the loan! When compared to the days or even weeks it can take you to get money from a bank or other lender—and that's if you even qualify—a title loan is easily the most expedient option around.
Does Your Credit Affect Your Loan Eligibility?
Since we are not incredibly picky about credit the way that so many other lenders are, we end up lending to a lot of people who have challenging credit. The good news about that, however, is that their credit often benefits by the end of the loan term.
When you make your loan payments as agreed upon, that information may be shared with the credit bureaus. This, in turn, can help to build your credit. And, when you pay off the loan, that last payment can have a big effect on your credit score as well. This can open you up for more types and lines of credit in the future, which shows that title loans can benefit you both in the short-term and the long-term.
How much cash does a title loan provide?
It varies, but the most important factor is the value of your vehicle.
Are auto title loans hard to obtain?
Don't worry! Perfect credit isn't required to obtain an auto title loan, but you will need an auto title in your name and a regular source of income.
How do I learn more?
You can start by submitting our handy online form or giving us a call.
Contact Us Today
Store Locator > Idaho > Boise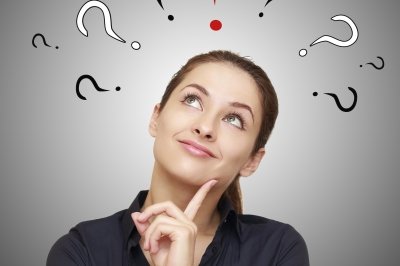 If you have questions, we have answers. Head over to our Frequently Asked Questions.
---
Find a Location by City