Car Title Loans in Kuna, Idaho

GET FAST CASH NOW
Kuna is an excellent place to live. Unfortunately, though, sometimes the unexpected happens, leading to quite expensive unforeseen difficulties. As such, it's no surprise that many Kuna residents find themselves desperately in need of funding.
If you ever get into this situation or if you're currently in it, then understand that you can always turn to title loans from LoanCenter as a source of income.
Just in case you're not familiar with title loans, these are loans that are given to borrowers who have a vehicle with the title in their names. These borrowers are asked to utilize their vehicle titles as loan collateral, thus safeguarding the loan and making it easy to get.
If you can meet the very simple requirements for a title loan from LoanCenter, then there's no reason that you shouldn't be able to qualify, both for a title loan and the many advantages that go along with it.
Disregard the Title Loan Myths
Unfortunately, there are many myths about title loans. One of the most widespread is that title loans force you to give your auto over to the lender. However, this is not true! The truth is that you use your title as collateral, but you still get to keep using your car as you pay the loan. Your car never has to leave your sight at any time, which should help you to relax!
If worrying about what you would do without a car has kept you away from considering a title loan, now you know that this is not a valid worry. In fact, there are many pieces of inaccurate information floating around about title loans! So, before you believe something that gives you pause or makes you worry, ask us or research them yourself.
You'll find that these loans are a lot simpler and more straightforward than most people give them credit for.
Benefit from Very Basic Requirements
While title loans are fairly easy to get, keep in mind that there are some very basic requirements you'll need to meet. These include:
Being at least 18 years of age
Being willing to use your vehicle title as collateral
Having government-issued ID
Having a regular source of verifiable income
If you can meet these very easy requirements, then there's a stellar chance that you can qualify for one of our title loans and for all of the advantages that go along with it.
Superior Speed
If you're like most individuals who take out a title loan, you are applying because you need your money as soon as possible. Thankfully, here at LoanCenter, we understand that, for most of our borrowers, time and speed are of the essence. That's why we never make you wait for your title loan money.
Our sense of efficiency begins with the application process. You can fill out the simple form online or, if you like, give us a call to get pre-qualified. From there, we'll work tirelessly to help you fill out your loan application, provide all of the required documents, and then get approved for your loan.
This is much easier than other alternatives, such as bank loans or other traditional loans, which often force you to fill out complex, in-depth applications and then wait days or longer to learn if you've even been approved. And, with poor approval rates, it's not likely that you will get a "yes," specifically if you have less than perfect credit. Even if you do get approved, you can expect more waiting time to get your funds and for them to be made available.
Here at LoanCenter, we know and understand that our borrowers do not have that type of time to waste. That's why we offer quick approvals and even faster money. Most of our borrowers get their money on the very same day that they apply for it, which makes title loans a great fit for anyone borrowing in an emergency situation or just in serious need of some fast money.
Bad Credit is No Problem
Here at LoanCenter, we do take a look at your current credit score and overall credit history. However, if these things are less than perfect, don't assume that you cannot borrow from us. We pride ourselves on always considering the "big picture" of a borrower and offering loans to people with both great credit and poor credit or even no credit at all.
What's even better is that many of the borrowers who go into a loan agreement with poor credit or no credit leave it with a much improved credit score. That's because, as you make your loan payments on time, this information may be reported to the credit bureaus, thereby raising your score. And, when you pay the loan off, that can serve as a major boost to your credit score.
In these ways, a title loan could potentially help you both in the short-term and the long-term. Many of our borrowers, after successfully paying off their title loan agreements, are able to qualify for more and more diverse lines and types of credit in the future.
Is there a long wait to get your money?
Typically, you can get your loan money within an hour of submitting an application.
What can the loan money be spent on?
You do not have to provide us with a reason why you require the loan or tell us what you plan to do with it
Is it hard to qualify for a car title loan?
If you have a profession or other source of funding and own an automobile, you can obtain an auto loan, even with bad credit.
Contact Loan Center Today
In all of these regards and so many others, a title loan can be an incredible choice. It can really help you out of a bad situation and offer you many advantages over other types of borrowing. So, what are you waiting for? Get in touch with us today to learn more and, when you're ready, take the initial steps toward getting your title loan funds!
Store Locator > Idaho > Kuna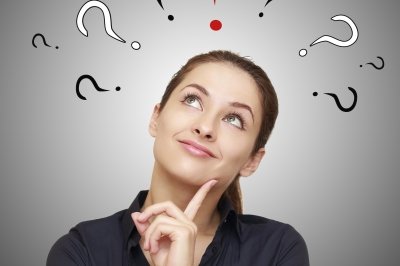 If you have questions, we have answers. Head over to our Frequently Asked Questions.
---
Find a Location by City