Car Title Loans in Hollywood, Florida

GET FAST CASH NOW
Car Title Loans in Hollywood, Florida
If you took out an auto loan to purchase your vehicle, you're not alone. 44% of consumers take out auto loans to finance the purchase of a new vehicle. If you are still paying off your auto loan, you may wonder whether that makes you ineligible for a title loan.
The good news is that you may qualify for a title loan even if your vehicle isn't completely paid off. You must, however, have equity in your vehicle in order to qualify.
Equity is the difference between your car's current resale value and the amount you still owe on your auto loan. If your car is worth $10,000 and you still owe $2,000, this means you have $8,000 in equity. If you owe more than your car is worth, this means you don't have equity in your vehicle, which makes you ineligible for a title loan in Hollywood.
How Much Can I Get For A Title Loan?
In Hollywood, Florida how much your vehicle is worth has a major impact on how much you can get for a title loan. This is because your vehicle is used as collateral to support your title loan, so the lender needs to know how much it is worth before deciding how much you can borrow.
Your lender will calculate your vehicle's resale value during the application process. They may do this by examining pictures of your vehicle or by inspecting it in person. Either way, the title loan company will consider several factors when calculating your car's resale value, including:
Make/Model: Makes and models that are in high demand or manufactured by high-end, luxury automotive companies may be worth more.
Year: Every car loses value as it gets older. In fact, a car loses about 60% of its original value within the first five years. The older your vehicle, the lower its resale value may be.
Mileage: High mileage indicates that there is a lot of wear and tear on your vehicle, which can lower its value.
Condition: Regularly changing your oil, rotating your tires, and replacing filters can keep your car in good condition and increase its value. However, poor maintenance, scratches, dents, and other signs of visible damage can decrease its value.
Trim Level: Base trim levels, which are not built with extra features or equipment, are not worth as much as higher trim levels.
Your lender will take all of these factors into consideration when determining how much your car is worth. You cannot borrow more than your vehicle is worth. Most lenders will allow you to borrow up to a certain percentage of your vehicle's resale value.
Do Title Loans Affect Your Credit?
Taking out a title loan in Florida can impact your credit in several different ways, including:
New Hard Inquiry
Credit Mix
Length of Credit History
Payment History
Are There No Credit Check Title Loans?
You may have heard of "no credit check title loans," but the truth is that the vast majority of title loan companies in Hollywood, Florida do perform credit checks.
If a title loan company doesn't perform a credit check, chances are they will charge a much higher interest rate than other lenders. This means you could end up paying much more over the course of the loan just to avoid a credit check.
Reasons Why You Should Consider A Car Title Loan In Hollywood
Some loan agreements include terms that restrict how you can spend the money you borrow. For example, if you take out a student loan, you can only spend the money you borrow on school-related expenses such as tuition, textbooks, and school supplies. Another example is a mortgage, which is a type of loan that allows you to borrow money for the sole purpose of buying a home.
However, title loan companies in Hollywood, Florida won't tell you how you can spend the money you borrow with a title loan, provided you use it for legal activities. If you are approved for a title loan, you are free to spend the money in any way you see fit. You can use the cash to cover unexpected expenses, pay for a last minute trip, or finance your dream wedding. It's your money, so you can choose how to spend it.
How Quickly Can You Get An Instant Title Loan?
If you need fast cash in Hollywood, Florida, there are a number of things you can do to speed up the title loan approval process. Follow these tips to secure the cash you need as quickly as possible:
Determine Your Eligibility
Provide Accurate Information
Gather the Required Documentation
Prepare for the Vehicle Inspection
Sign and Submit Documentation Right Away
How Do Car Title Loans Work in Florida?
The amount of time you are given to repay a loan in Hollywood, Florida is known as the loan term. A title loan's term can vary. But in general, title loans are generally shorter-term loans, so their terms can range from one month to several years.
How to Choose A Title Lender
Paying off your title loan early is a good idea if you can afford to do it. Why? The earlier you pay off your title loan, the less you will pay in interest. However, some lenders charge prepayment penalties, which are fees that borrowers incur if they pay their loan off early. In other words, these lenders penalize borrowers who want to save money by quickly paying off their debt.
You shouldn't be penalized for making a responsible, smart financial decision. To avoid this extra fee, it's important to look for a title loan company in Florida that does not charge prepayment penalties for paying off title loans early. This way, you will have the option of repaying your loan and clearing your debt as quickly as possible.
How Can I Get An Auto Title Loan Online?
Did you know that getting preapproved for a loan in Hollywood can actually save you money? If you apply at the right time, it's possible that you could take advantage of lower interest rates or discounted fees.
Simply enter your details into an online title loan quote to potentially get a quote based on your financial information. These programs use data like your car's make, model, year, and mileage to estimate the value of your car, and combined with the value of the car, assess your ability to repay the loan amount you're able to borrow.
Using this method can enable you to compare multiple loan options, choose a plan, and get approved within minutes. If you need fast cash, this could be the way to go.
Getting approved for a title loan could be easy for most people who are 18 years or older and have a vehicle, regardless of prior credit history. While this attracts many people to this financing option, borrowers should be mindful of high interest rates and short repayment periods.
Meeting these criteria could potentially improve your chances of getting approved for a car title loan. Test your eligibility with a free online rate calculator, to call a loan specialist today to learn about your options.
How to Apply for a Title Loan in Hollywood, Florida
If you're ready to get the fast cash you need in Hollywood, Florida, follow these steps to apply for a title loan with LoanCenter:
Contact our loan officers. Start the process by calling our loan officers directly at 1-855-713-6522. You can also submit your information using the form on our website. A loan officer will contact you shortly after receiving your information.
Review your free quote. Be prepared to provide some basic information to your loan officer, including your vehicle's make, model, mileage, and year. Your loan officer will prepare a free quote based on the information you provide.
Finalize your loan. If you're happy with your quote, all you need to do to finalize the loan is sign and submit paperwork. Your loan officer will explain what you need to do to complete this step of the process.
Collect your cash. The sooner you sign and submit the paperwork, the sooner you can collect your cash. You can choose to pick up your cash in person or have it sent to you via check or wire transfer.
Get in Touch with Us Today!
Store Locator > Florida > Hollywood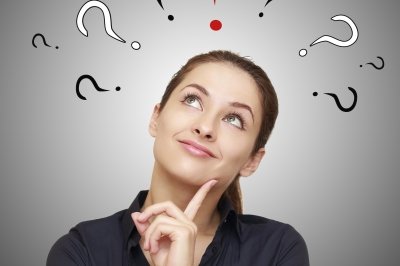 If you have questions, we have answers. Head over to our Frequently Asked Questions.
---
Find a Location by City