Car Title Loans in Coral Springs, Florida
GET FAST CASH NOW
People in the Coral Springs area may find themselves in need of money with no simple way to obtain it. Whether you have an important bill due or you'd like to purchase something you need, a title loan from LoanCenter could be the solution that you've been hoping for.
In case you're not aware of this option, a title loan is a type of personal loan. However, unlike other personal loans, these loans are secured by a very specific piece of collateral—your car title. As such, you will need a vehicle title in your name in order to gain approval.
If you can meet this basic requirement, then you could be an excellent candidate for a title loan.
Easy Qualification Process
Often, we come across borrowers who think they couldn't possibly qualify for one of our title loans. Usually, these are individuals who have been rejected for other types of credit or loans in the past. Even if that applies to you, we still encourage you to apply for a title loan with LoanCenter.
At LoanCenter, our loans are based on collateral and not solely on credit. Some qualifications include: a car in your name, proof of stable income, and ability to use your title as collateral. Of course, there also must be some equity in your vehicle. For this reason, newer cars or cars that are less than ten years old are typically the preferred options for title loan financing. While just about any automobile can qualify, the more your automobile is worth, the higher the loan amount you could be approved for.
How Do Vehicle Title Loans Work?
If you're in need of cash, you might be looking into all kinds of choices. For example, people will often consider borrowing from a friend or family member. While this might feel like the perfect solution to your money problems at first, this could be a risky choice. Borrowing can often be uncomfortable, no matter how close you are to the person lending money to you. Whether they say yes or no, it could cause strain on your relationship, especially if you do obtain a loan and then have difficulty paying it back later down the line. Ultimately, it's probably in your best interest to avoid borrowing from someone you know and to instead borrow through a lender like LoanCenter.
Quick and Simple Financing
Many people who apply for title loans are in need of money as soon as possible. They might need this money to pay a delinquent bill or just to make ends meet until their next pay date. Whatever your reasons, if you need your money quickly, a title loan could be the right choice.
We have made our application process as easy and straightforward as possible so that it doesn't take hours or days for you to complete it. In fact, you can actually begin your application online. When compared to the complex application process required by banks and other lenders, our process can be much simpler and less stressful.
What's more is that, once you have accepted your loan offer and are approved for a title loan, we do our best to get you your cash as quickly as possible, especially when compared to the days or even weeks it can take you to get money from a bank or other lender.
A Few Other Things to Note
Here at LoanCenter, while we do take a look at your current credit report and overall credit history, it's not the sole factor. Instead, we look at your ability to repay.
How do I get the process started?
You can complete your application completely online or on the phone. In all of these facets and a whole lot more, title loans might just be the monetary answer you've been looking for. To learn more, fill out our easy online form or reach out by phone. We'll answer your questions and, when you're ready, get you started down the path to applying for your own title loan.
Store Locator > Florida > Coral Springs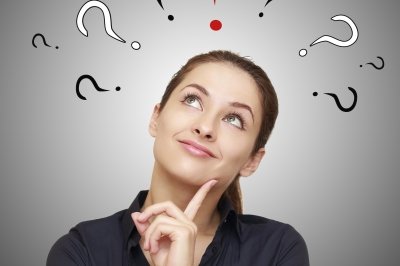 If you have questions, we have answers. Head over to our Frequently Asked Questions.
---
Find a Location by City