Car Title Loans in Gainesville, Florida
GET FAST CASH NOW
When it comes to car title loans in Gainesville, Florida, you'll find that most credit types are accepted by title lenders. Don't let a less-than-perfect credit score deter you from applying for a title loan.
How Much Can I Get For A Title Loan?
Title lenders in Gainesville can typically lend borrowers anywhere from $2,510 to $50,000 per title loan. The specific amount you can borrow depends on various factors, including your vehicle's resale value, the equity you have in your vehicle, your state's legal limits, and your ability to repay the loan.
The resale value of your vehicle is determined by factors like its make, model, year, condition, mileage, and trim level. You can use online tools like Kelley Blue Book to estimate your car's value or obtain a quote from your title lender. To calculate your equity, simply subtract the amount you still owe on your vehicle from its resale value. For example, if your car is worth $10,000 and you owe $2,000, you have $8,000 in equity.
Keep in mind that you cannot borrow more than your vehicle's value, and your lender may limit your loan amount to a certain percentage of your car's value. Additionally, your ability to repay the loan plays a role in determining the loan amount, so you'll only be approved for what you can afford to repay.
In summary, title loan amounts can vary widely, so it's best to contact your title lender to determine how much you can borrow.
Do Title Loans Affect Your Credit?
If you're concerned about your credit score, you might wonder how a title loan will impact it. In Florida, taking out a title loan provides an opportunity to improve your credit score. Title loan companies report your loan information, including your payment history, to the three major credit bureaus, which are responsible for compiling consumer credit information.
Payment history makes up a significant portion of your credit score, accounting for about 35%. This means that making on-time, consistent payments on your title loan can positively affect your credit score over time. Conversely, missing or making late payments on your title loan could harm your score, underscoring the importance of borrowing only what you can afford to repay.
Are There No Credit Check Title Loans?
While traditional personal loans often have strict credit score requirements, title loans have more flexible eligibility criteria. While your credit is considered during the application process, it's not the sole determining factor. Title loan companies also assess your ability to repay the loan, and your vehicle's value plays a significant role as your title serves as collateral.
In essence, title loan companies accept most credit types, making it possible to qualify for a title loan in Gainesville even if you're ineligible for a traditional personal loan due to your credit.
Reasons Why You Should Consider A Car Title Loan In Gainesville
Paying off a loan quickly is a smart financial move, as it reduces the amount you pay in interest. Some loans, however, impose prepayment penalties for early repayment. For instance, if you take out a 12-month traditional personal loan and pay it off in six months, you might incur additional fees.
This is less of a concern when you opt for a title loan in Gainesville. Most title loan companies do not charge prepayment penalties. So, if you want to pay off your title loan early, you won't be penalized for doing so.
How Quickly Can You Get An Instant Title Loan?
Title loans are known for their rapid processing times, making them a popular choice for those in need of fast cash in Florida. To qualify for a title loan in Florida, you generally need to meet the following requirements:
Be at least 18 years old.
Own or partially own a vehicle with your name on the title.
Have equity in your vehicle.
Maintain auto insurance.
Consent to a credit check.
Possess a reliable source of income.
During the application process, you'll need to submit several documents to the lender, including:
The title to your vehicle.
Your driver's license or another government-issued ID.
Proof of auto insurance.
Proof of residence.
Proof of income.
As your vehicle is used as collateral, the lender may need to inspect it as part of the application process. Discuss the necessary steps for this inspection with your lender.
How to Choose A Title Lender in Gainesville
If you're in urgent need of cash, you'll appreciate the faster processing times that title loan companies offer compared to traditional personal loans, which can take weeks to approve. To expedite the process, ensure you submit all required documentation promptly. Working closely with your lender to understand what's needed and when can help you avoid unnecessary delays.
How Can I Get An Auto Title Loan Online?
Getting preapproved for a loan in Gainesville can potentially save you money. By applying at the right time, you might access lower interest rates or discounted fees. You can enter your details into an online title loan quote tool to receive an estimate based on your financial information. These tools consider your car's make, model, year, and mileage to estimate your car's value and assess your ability to repay the loan.
Using this method allows you to compare multiple loan options, select a plan, and get approved within minutes, making it a convenient way to secure fast cash.
In summary, meeting the eligibility criteria, using online rate calculators, and working closely with a title lender can improve your chances of getting approved for a car title loan in Gainesville. Start the application process today to access the cash you need quickly.
Store Locator > Florida > Gainesville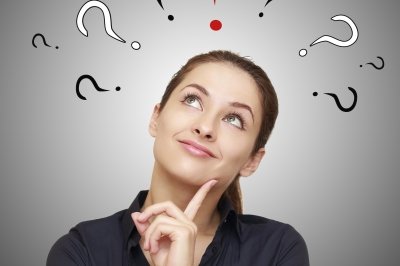 If you have questions, we have answers. Head over to our Frequently Asked Questions.
---
Find a Location by City