Fun outdoor activities don't have to cost a lot of money for families on a budget. If you want to enjoy the warm spring and summer temperatures in your neck of the woods, how can you take advantage of the great outdoors without spending a huge amount of money?
Before you spend any extra cash this year for outdoor activities, consider these 14 things you can do without a massive budget.
#1 Visit a Farm
If you have a local farm in your area, you may be able to visit and check out the animals for free or very little money.
Your kids can learn all about common farm animals as well as how to plant crops for food. It can be very educational for children to learn about where food comes from.
#2 Garden in the Spring
You don't even have to leave home to have a great time outside. Planting a garden is great for people of all ages.
Whether you want to plant vegetables or flowers, digging in the dirt is therapeutic and healthy for everyone. Give each child a job that's age appropriate and let them help. If you're new to gardening, you could start with a plant like the dracena, which is easy to take care of.
#3 Visit a National Park
While theme parks are great, there is likely a national park not far from where you live. Not all of them are epic and expansive like Yellowstone. Some are much smaller and easily accessible for free.
A large but family friendly area is Great Smoky Mountains National Park in Eastern Tennessee. There are amazing hikes and waterfalls throughout for you and your kids to explore.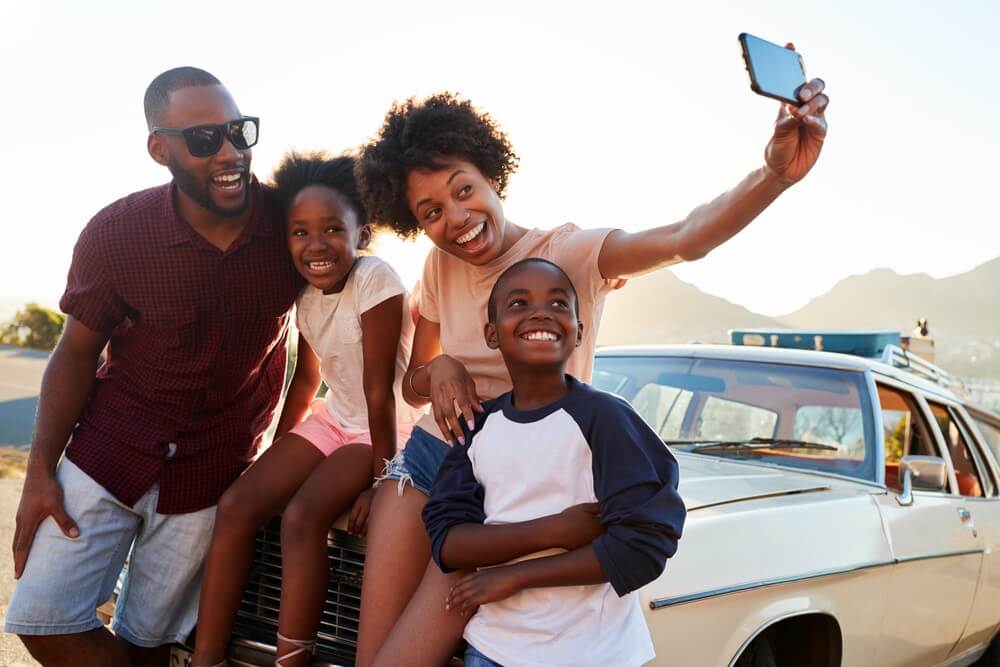 #4 Go on a Summer Hike
Speaking of hikes, you don't have to be at a national park to enjoy one. There are plenty of places nearby where nature calls.
Find a small hiking trail online that would be the right difficulty level for everyone joining you and spend a day. Be sure to bring plenty of water and sunscreen or bug spray.
#5 Free Outdoor Events
Your community may also host free events for the whole family.
For example, there may be movies in the park where you can bring lawn chairs or a blanket and check out a recent family film for free. They even let you bring a picnic or snacks. The same is true for music events in some areas.
#6 Host a Neighborhood Party
The summer can be a great time to get to know the other families in your neighborhood.
Host a block party and invite everyone to get to know one another. Your kids can have fun on their own while the adults kick back with a cookout.
#7 Camp in Your Backyard
If you want to enjoy camping but don't want to be too far from the comforts of home, consider pitching a tent in your own backyard.
You can sleep outside but still have access to your indoor amenities for a comfortable night out, especially if anyone gets scared from too many ghost stories.
#8 Plan a Scavenger Hunt
If you want a little more engagement for your kids, plan a scavenger hunt.
For little kids, write fun clues and hide small items around the yard or neighborhood. For older tweens and teens, consider having a photo maker where they need to take pictures with their cell phones in order to qualify for the contest.
#9 Fly a Kite
Maybe the key to fun outdoor activities without spending a lot of money is simplicity and a harkening back to our own childhood.
Make or buy an inexpensive kite and take it out on a windy day. Something so simple can be an incredible delight.

#10 Go to the Beach
Maybe you live near the beach or maybe you just want an excuse to get away. If you can do it on a budget, a free public beach is a great time to relax.
Between the sand and the water, there is plenty to keep your kids occupied while you all enjoy a restful day.
#11 Volunteer
A great way to have fun and instill values in your kids is to spend time volunteering together.
Choose a local organization that matches your own family values and offer to help out in whatever capacity is most needed. Activities like cleaning up a local river or lake are especially great outdoor activities for older children.
#12 Tell Ghost Stories
Do your kids like the thrill of a good spooky tale? Many summer nights can be spent around a small bonfire or firepit telling ghost stories.
You can tell stories that are age appropriate by taking cues from books like R.L. Stine's Goosebumps, which are still popular.
#13 Learn Stargazing
Whether you're camping in your backyard or not, you can take the opportunity to stargaze.
There are several free apps you can download to your phone or tablet that can help you identify the constellations you see. If you can't see the stars from your own home, drive out just far enough to lose the light pollution and enjoy.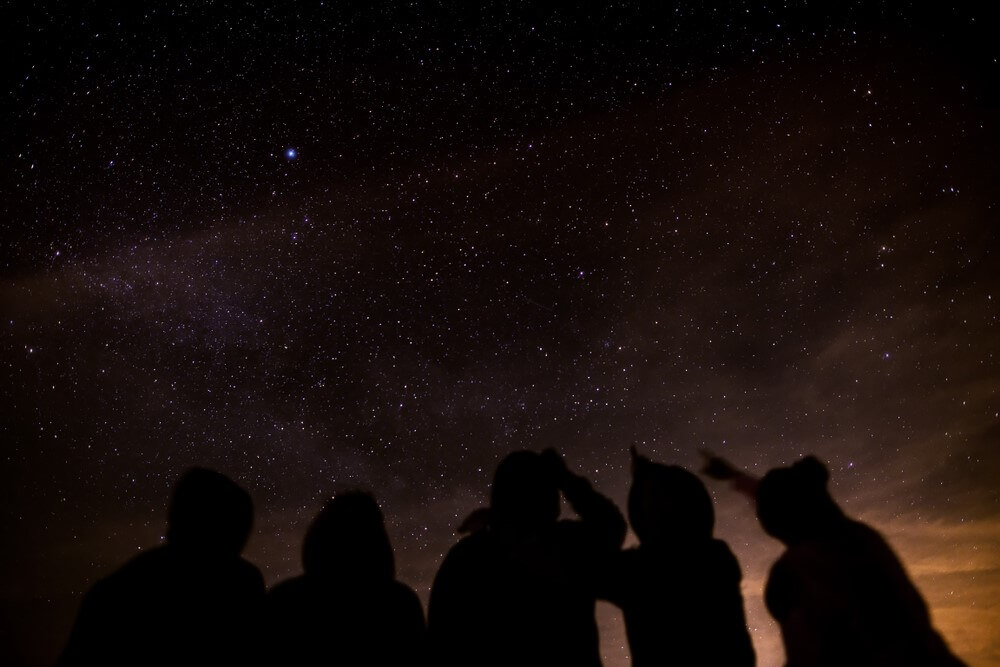 #14 Host a Back-Yard Movie Night
Another way to get all the families in your neighborhood involved is to host an outdoor movie night in your own backyard.
If you have a projector, all you need is a white sheet or side of your house to project your favorite family movies. For smaller gatherings, a laptop or tablet will work just fine.
For families on a budget, there are plenty of fun outdoor activities you can do to enjoy time together in the spring and summer. Before you make any costly plans, check out other free or low-cost plans in your community or beyond.