Spring break and summer vacation are ideal opportunities for family road trips. But whether the whole family is trekking cross country coast to coast or just cruising a few hours to an in-state attraction, those hours together can drag and leave everyone in the car at-wits end. Bored kids cooped up in the back seat is a recipe for disaster that often ends with a scream of the most cliché but oh-so popular parental threat: "Don't make me turn this car around!"
Parents who really don't want to turn the car around—or pull over (popular threat number two!)—need to stock the car with diversions that keep kids happy, occupied and out of each other's personal space. When you're headed for the open road, here are the best gadgets and tech devices to help make those hours fly by peacefully for parents and back-seat passengers.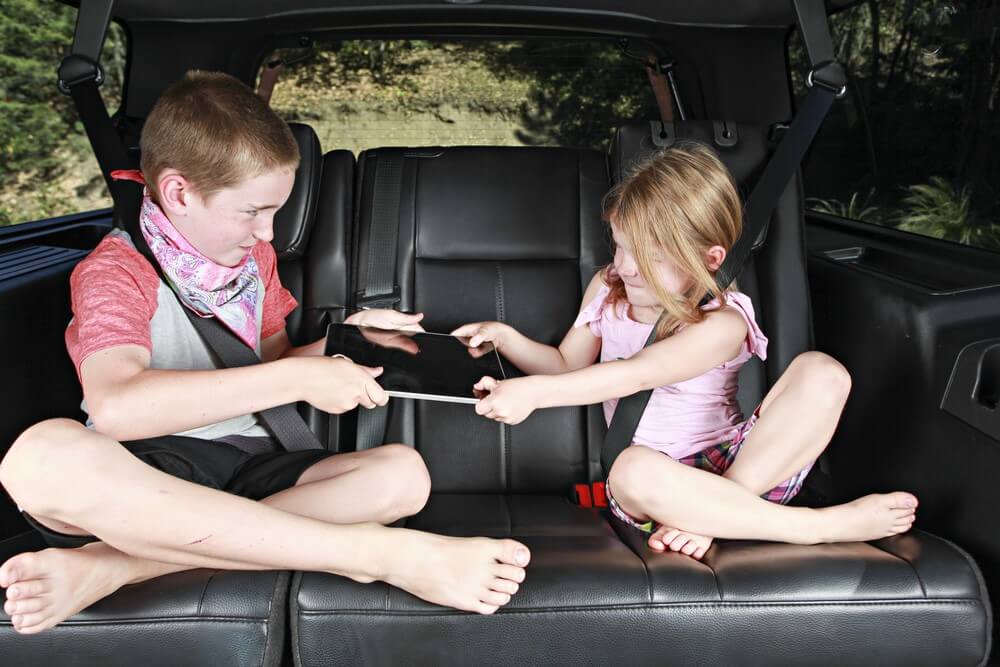 Classic Board Games Gone Mobile
Hasbro's game Battleship has been around for decades. Eighties kids played it. Nineties kids played it. And still battleships keep sinking! If you want to make sinking your opponent's battleship a bit livelier, you can buy the electronic handheld Battleship game via Amazon. Or if your kids have a Nintendo DS, then opt for the video game!
Milton Bradley's Connect Four also comes in an electronic handheld format. But parents can also buy this game with Sorry, Battleship and Trouble in DS format. Whatever option you choose, these favorite games will keep kids busy in the back seat.
Tablets
Handheld devices are the norm for many families, and most kids are proficient at downloading and playing games on digital devices. While smartphones or iPods offer compact portability, tablets provide a bigger screen for gaming or watching movies. Before heading out on the road, parents should download a variety of age-appropriate games to create a fully stocked digital game room for hours of entertainment.
However, some games require online access. While hotspots can be used on the road, they can quickly suck data time and lead to a hefty bill later if parents aren't cautious. Instead, opt for games that don't require internet access. And don't allow kids to stream movies via Netflix or watch videos via YouTube during the drive. Streaming also will suck data time! Purchase movies and download them on the device instead! You can also download many movies that are included in your Netflix subscription.
Parents should also remember to disable in-app purchases for all games, as this can lead to even crazier charges! While some charges can be refunded if kids are responsible for the purchase, this isn't always the case. So always disable in-app purchase options and set up parental controls for extra safety.
An Interactive Map
If that road trip is taking you across the country, give kids a map to plot your course and learn a little bit about the states they visit. An interactive map by ThinkGizmos features hundreds of facts and lets kids visualize their trip as you make your way to your destination.
A Light Up Drawing Board
Remember Etch-A-Sketch and Lite Brite? They're still around but light up drawing boards are a bit of a hybrid of both of those beloved childhood toys. There are several brands that feature light up drawing boards, and most feature a black background to highlight designs drawn in a multitude of neon lights. These fun and funky drawing boards will provide your young artists hours of design inspiration.
Portable Fridge
Tech doesn't always mean entertainment. Every parent knows that while the most popular complaints during road trips include "S/he's bothering me!" or "I need to go to the bathroom," there's also the plea for a snack: "I'm huuuuungry!" And that proclamation is usually delivered in a very passionate, maybe even pitiful tone. Kids get hungry. They need snacks. And parents need to be prepared. Enter the portable fridge. Yes, there is a small fridge that can go in the car.
And, yes, parents need one. Coolers are big and sometimes messy. Pack a fridge, throw in some water, fruit and maybe even some cheese sticks, too. Whatever you do, though, don't let them go hungry!
GPS
"Are we there yet?" Parents will hear it 1,000 times. Maybe more. After hours on the road, the question can be grating. But, really, kids don't always have a grasp on time or the distance of a long trip. Give them a visual cue with a GPS that shows them exactly how much time is left on the trip and how far you need to travel. A GPS can be a distraction for drivers, and it's a good policy to always check state distracted driving laws before using a GPS! If kids want to view the screen, program the device before the trip (and before pulling out of the driveway), then give the GPS to kids so they can track the trip. If the noise is a distraction, be sure to mute the device before driving!
Tech for Parents
Long road trips can be the ultimate test of a parent's patience. While kids need to be entertained on the road, parents also may need a little pick-me-up. Literally. Some states aren't the most scenic destinations, and hours of straight roads with little to no change in landscape can become monotonous.
Here are a few items that can keep parents from slowly losing their cool during that family road trip.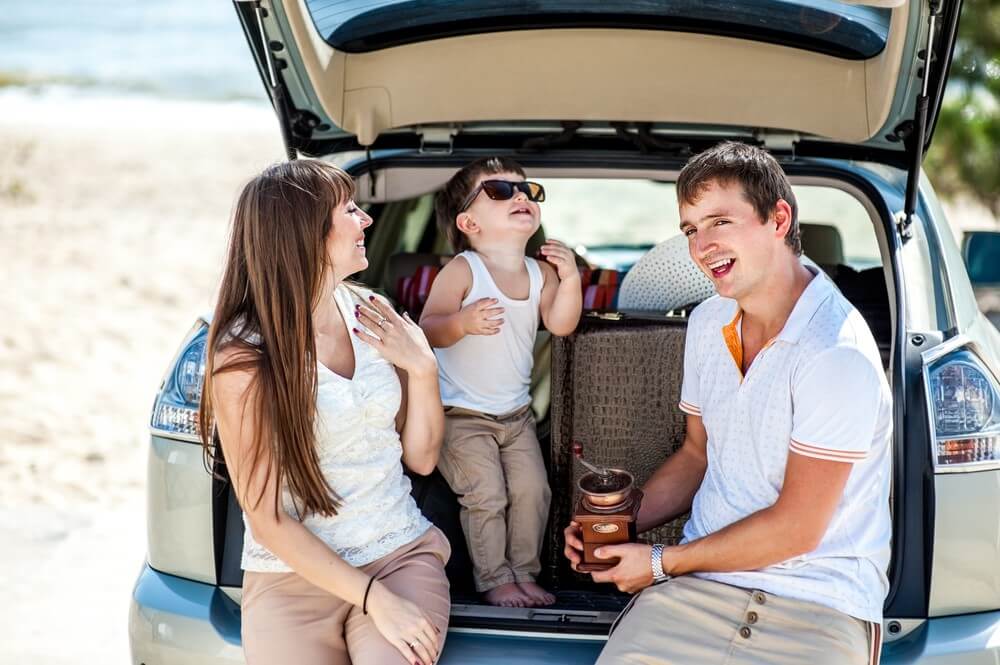 A Digital Playlist
Don't fuss with the radio…it's a distraction. And radio stations go in-and-out of frequency throughout the trip. One minute you may have the perfect classic rock station in tune, and five miles later it goes to static. Download a few hours of your favorite songs and create a road trip playlist. Make sure the playlist is cued up before you begin driving, though. You shouldn't fumble with any device while driving. Or be sure one of your passengers is tasked with the music. Of course, the volume should never be so loud that you're unable to hear emergency sirens or other on-the-road cues.
Portable Espresso
Don't spend money on drive-thru coffee shops or yucky gas station roasts. Instead, bring your coffee maker on the road. A tiny espresso machine lets you brew a single cup of espresso anywhere. Pull over and enjoy a jolt of caffeine to wake you up and get you going for the rest of the journey.
Soothing Sounds
Does music get you too amped? Have the hours of the trip dragged on beyond your expectations? Are you about to turn the car around? Always, always bring along a few soothing music compilations to help lower travel stress and anxiety. Don't want to invest in downloads? Opt for portable gadgets that are preprogrammed with the soothing sound of the ocean, rain or maybe even a waterfall. Your patience and sanity will thank you.
Family road trips are filled with memories and lots of fun photo ops. But the drive time can be excruciating for parents and kids. Before you head on the highways, byways and back roads, pack lots of entertainment options to keep kids occupied and out of each other's backseat space. While digital games, handheld devices and interactive maps help the time fly, don't forget that parents need a pick-me-up too. Cue up a favorite playlist and pack a portable espresso machine so you don't have to guzzle that questionable gas station roast. No matter what helps pass the time and the miles happily, just be sure that nothing distracts the driver from the road ahead.