Black Friday is only a few weeks away, and this is the ideal time to snag deals for the season's must-have gift items. Every year certain hot buys top the gift lists, making them instant hits that sell out in a blink. What are 2019's best Christmas and Hanukkah gifts? Video games, beauty items, technology and fashion, too, here are the hottest items for the 2019 holiday season.
Beauty Gifts
Makeup is the ideal stocking stuffer. Every year, though, certain palettes and new products become 'unicorns'—or rare finds. Here are the best items to snag for the latest in seasonal hues and holiday beauty.
A Mani a Day (a beauty splurge)…
Harper's Bazaar lists a nail polish advent calendar as a covetable holiday present. The set by Ciaté London features more than three weeks' worth of hues and is sold by Sephora.
Wet n' Wild Limited Edition Rebel Rose Kit ($14.99)
Wet n' Wild Cosmetics is one of the budget friendliest beauty brands out there. The Rebel Rose gift set is super cute, too! The set comes with a blush, eyeshadow quad, a MegaLast Liquid Catsuit lipstick and a blush brush with a rose stem handle (yes, complete with thorns!). The company notes that the set evokes a grunge aesthetic!
ELF Eye Candy Eyeshadow Duo Set ($5)
A sweet and budget-friendly gift, these shadows are shaped like little swirled peppermint candies. The set includes three swirled hues and an eyeshadow brush.
Holiday Bath Bombs ($9.99 on Amazon)
Give a gift of relaxation with a set of holiday bath bombs. Gift the entire box or divide up the bombs for individual presents or stocking stuffers. Scents in the set include: Peppermint Bark, Spiced Holiday Sweet Cream, Chocoholic, and Strawberry Shortcake.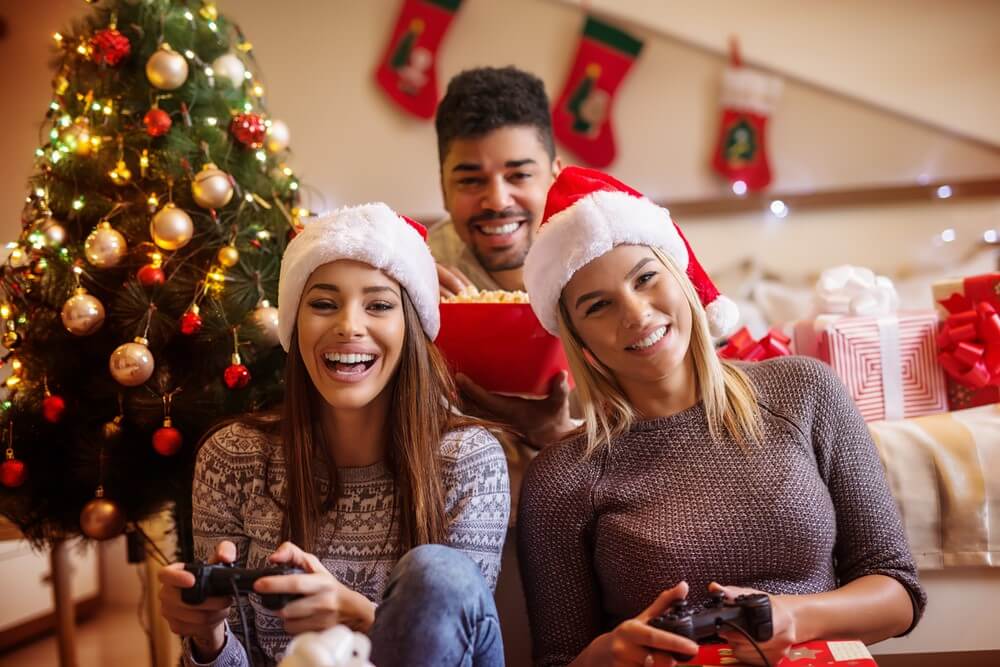 Video Game Gifts
What will the hottest video games for the holiday? According to Business Insider, keep your eyes open for some of these hot titles:
Star Wars Jedi: Fallen Order
Gears 5
The Legend of Zelda: Link's Awakening Remastered
Luigi's Mansion 3
The latest Call of Duty game in the franchise will also be a big item according to BI. The site also notes that the new Pokémon (Pokémon Sword & Shield) will be incredibly popular.
Technology Gifts
Yes, there's always something new from Apple. The latest iPhone may be on the wish list, but other tech tops the trending list, too. The Verge offers many recommendations, including:
Twelve South Fermata Headphone Stand (around $50)
Amazon Echo Dot ($50)
Apple Airpods ($180)
Magnetic Personalities puppet (pick a favorite person like painter Bob Ross, Supreme Court Justice Ruth Bader Ginsburg, Harriet Tubman and many more to stick on your computer for $7)
You can also hunt down amazing technology gifts for road-warrior friends.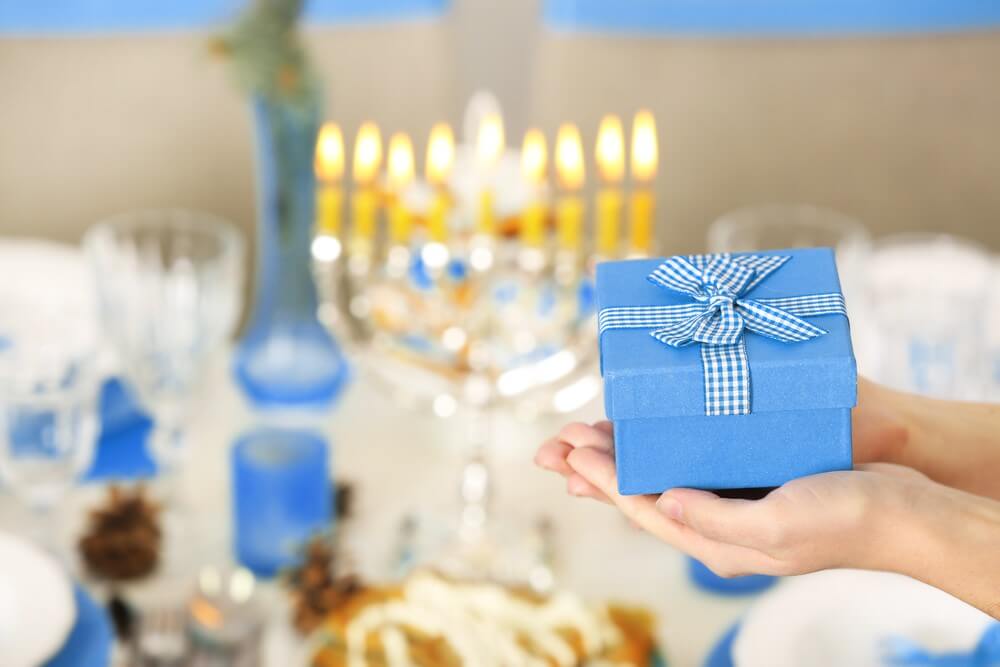 Hot Holiday Fashion Gifts
Nothing is more seasonally fickle than fashion. So, what are the latest trends, brands and designs? While you might not want to pay high dollar for the latest leather shoulder bag, here are hues, designs and looks to consider (yes, you can snag them cheaply at thrift stores):
Snake Print Shoes
Snake prints are everywhere. Find them on boots, flats or even slides. This pattern acts as a fun neutral and can be worn with almost anything.
Oversized Blazers
A great blazer can be expensive, and, this season, blazers are all the rage. Go oversized by hunting for this trend in the men's section of a thrift store. Look for great fabrics like tweed and corduroy, but make sure you try the coat on before purchasing. You want it big, but no one wants to swim in that blazer.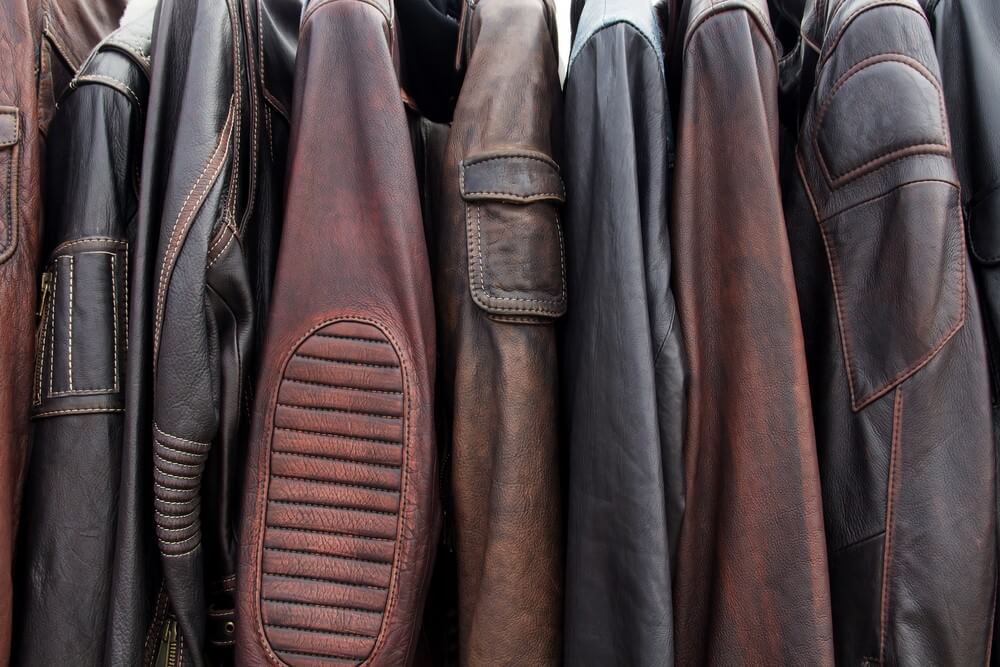 Leather…Everything
Yes, leather is an investment fabric. If you're vegan or want something more sustainable, pleather could be a great option. If you want the real deal—cheaply—secondhand stores are the ideal location.
Often, old '80s jackets are tossed into the donate pile, so focus on the shape and style of the leather jackets. Stay away from winged shoulders, huge pockets or oversized sleeves. Look for leather (or pleather) blazers, moto style jackets, or belted coats.
Trench coats are incredibly chic. Thrift stores also have amazing leather pencil skirts for rock-bottom prices. If you're shopping for your daughter, sister or friend (and they don't mind thrifted pieces), this is a great way to find expensive leather separates. Be sure to try on skirts, as vintage sizing is very different. That modern size 12 isn't the same as an '80s or '60s size 12.
Must-Have Holiday Toys
Every year, a few toys become the hottest of the hot, and parents find themselves clamoring through crowded aisles trying to snag that one toy for their child. New York Magazine includes these toys on the must-have list:
Skyrocket Blume Doll: This doll grows when your child adds water.
Zuru Pets Alive Boppi the Booty Shakin' Llama: Plush and interactive, this cute llama shakes its stuff.
WowWee Pinkfong Baby Shark Official Song Puppet with Tempo Control: Yes, this is the toy based on the internet song craze. Try getting the song out of your head…we dare you.
Creatable World Deluxe Character Kit Customizable Doll: This new line by Mattel lets kids (or adults) create their own version of their ideal doll. What makes this toy so wonderful is that kids can reinterpret the doll however they choose…without any social boundaries.
When your kids have outgrown or grow bored of those toys, give them another life by donating or recycling them.
To create a comprehensive list of everything you must buy this holiday season would be nearly impossible! However, certain items are among the most popular must-haves each year. If your friend, child, spouse or anyone else near and dear to you has any of these items on the list, you better start shopping soon. Black Friday sales get crazy, and who knows what item will be stripped from the shelves. And who knows what item will become the next craze that will join the ranks of Tickle Me Elmo, Furby and, of course, Cabbage Patch Kids!